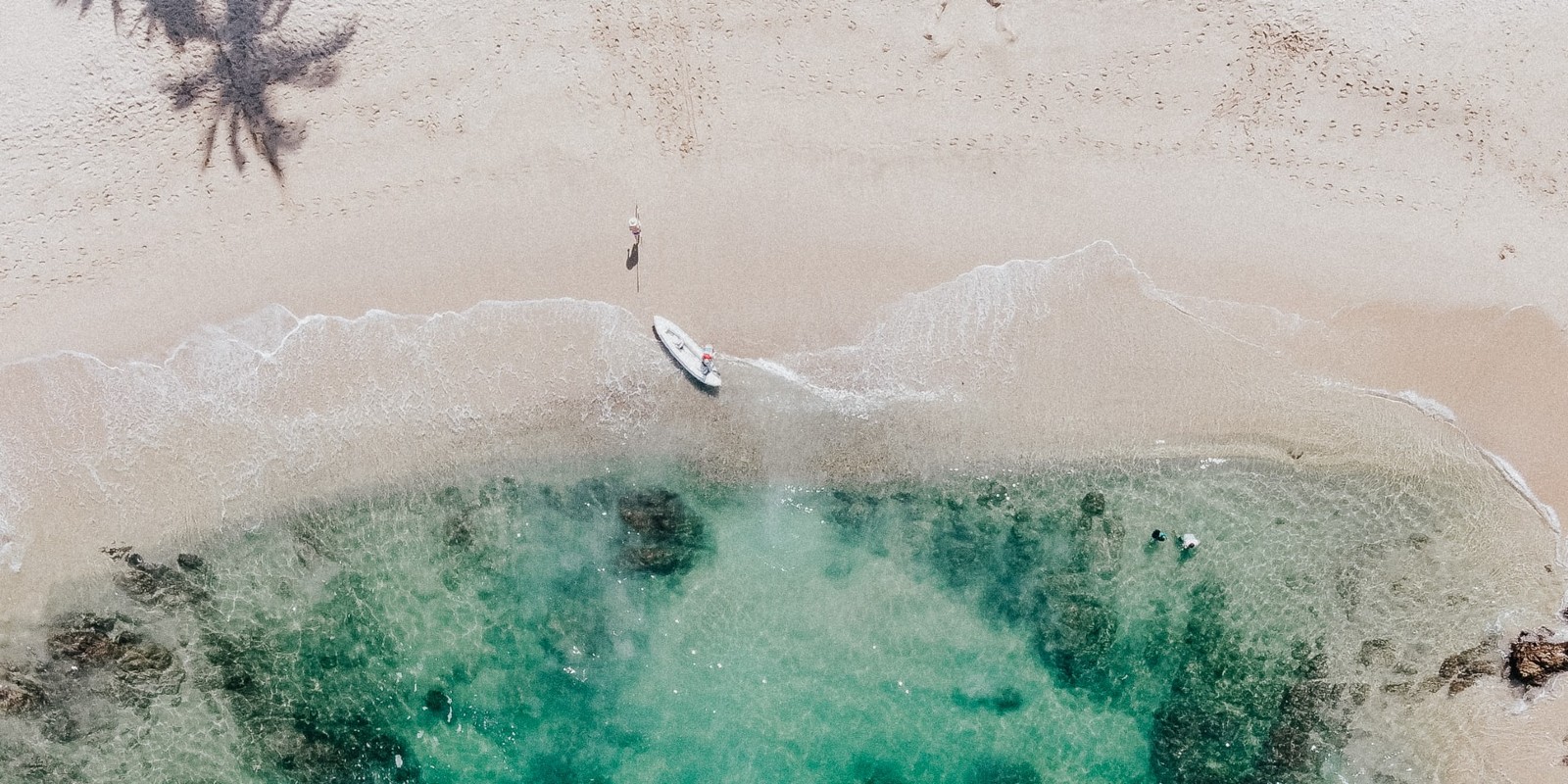 We'll check out the best beaches in Puerto Vallarta to prove they're good enough to rival anything you'll see on the Caribbean coast. Keep your eyes peeled for some super-exclusive secret beaches too.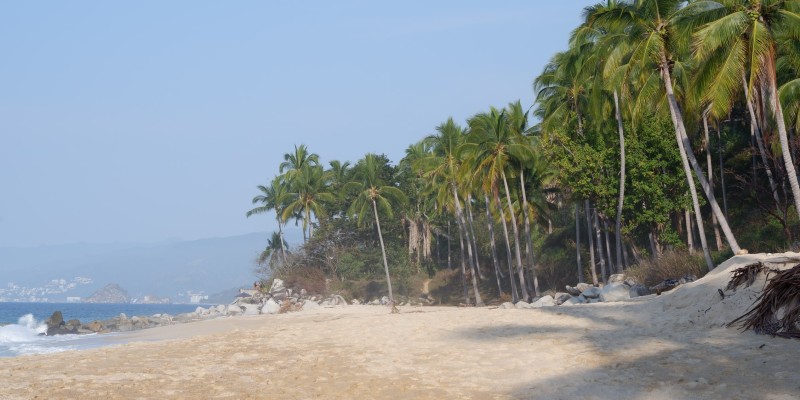 They may be set out on Mexico's Pacific Coast, but the best beaches in Puerto Vallarta are more than a match for those you'll see on the nation's dreamy Caribbean coast.
When you think about incredible beaches in Mexico your mind probably wonders to visions of Cancun, Cozumel, and Riviera Maya.
However, in this blog we'll talk you through some of the top stretches of sand in Puerto Vallarta and prove Mexico's Pacific Coast has dreamy beach chops too. We'll even let you in on a couple of stunning secret beaches to boot.
Let's start by letting you know what these best beaches in Puerto Vallarta are.
---
The Beaches
Playa de los Muertos
Boca de Tomatlán
Yelapa
Playa Las Gemelas
Punta de Mita
Playa Boca de Tomates
San Pancho
Playa Los Camarones
Playa Las Glorias
Conchas Chinas
Playa Garza Blanca
Sayulita
Playa Flamingos
Las Caletas
Playa Punta Negra
Playa Mismaloya
Colomitos Beach
Las Animas Beach
Madagascar Beach
Quimixto
Playa de Oro (Golden Beach)
Palmares Beach
Caballo Beach
Amapas Beach
---

---
Going rogue
You may thinking: "should Caribbean Warehouse stick to Caribbean beaches?"
But we want to give you the full flavour of Mexico and Puerto Vallarta is more than just an appetiser on this nation's great meal of touristy offerings.
Because of it's location on Baderas Bay, or Bahía de Banderas, Puerto Vallarta is a hub when it comes to stunning beaches.
With an incredible array of things to do in Puerto Vallarta. This destination is a must if you're wanting to see more of Mexico's diversity. But for now, we're just focusing on the latter of those two highlights. So let's get into these incredible beaches in more detail.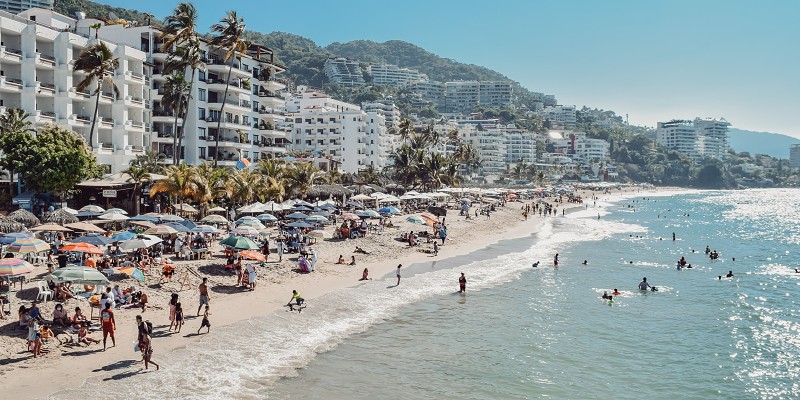 ---
1. Playa de los Muertos
Let's kick things off by taking a look at probably the most popular beach in Puerto Vallarta. Despite being named Deadman's Beach, Los Muertos is still an incredible place to frequent for some good times on the sand.
Just a short walk from Plaza de Armas, the central square in Puerto Vallarta, the shimmering golden sand is backed by a pier of the same name. The pier boasts incredible views out over the Pacific Ocean. Many are draw here at sundown to catch an unforgettable view of the sunset.
Water sports and people watching are the activities of choice. As the choppy surf provides the ideal environment for banana boat rides and the like.
---
2. Boca de Tomatlán
More important than just being a place to kick back, Boca de Tomatlán also serves as a starting point for many a local water taxi. Which makes it perfect for seeing some other iconic stretches of sand – but we'll get to them in a minute.
Located around 20-minutes from central Puerto Vallarta, Boca de Tomatlán is an easily accessible fishing village with those super-useful transport links.
But if you decide to stay put and enjoy the vibes in Boca, then you'll be treated to a stunning beach. Plus you'll also have access to all the benefits of the village. Including restaurants, shops, and bars to keep you refreshed.
---
3. Yelapa
If you're looking for a more authentic experience from your beach day then Yelapa, or Playa Yelapa, is perfect. Plus it's just 30-minutes by boat from Puerto Vallarta.
Even the local village is relatively cut off as tarmac roads aren't really a thing in Yelapa. However, some locals make it down to the shore to sell some delicious Yelapa dessert pies. The only thing better than the quiet picturesque bay is this mouth-wateringly sweet concoction of pastry and fresh fruits.
---
4. Playa Las Gemelas
Las Gemelas literally translates as the "the twins". But in this context it refers to a brace of secluded beaches out to the south of Puerto Vallarta.
Here the azure waters of the Pacific lap against the golden sand, but that's probably everything you'll find. Not many people venture out to Playa Las Gemelas due to it's lack facilities.
But as long as you take some activities to tide you over, if you're the type to get bored by tanning and swimming, you can have an incredible private beach experience.
---
5. Punta de Mita
A destination of choice for the rich and famous, Punta Mita is an uber-luxurious private peninsula situated just north of Puerto Vallarta.
You know it's going to have one of the best beaches around if the great and the good of showbusiness are rocking up there. Although, they might also be pitching up for a round on one of the two two Jack Nicklaus Signature golf courses.
Because of it's sensitive list of clientele, you may find accessing Punta de Mita beach a little tricky. But if you do get the opportunity to check it out, it's a must-see.
---
6. Playa Boca de Tomates
For those who don't know, Puerto Vallarta sits right on the border of two Mexican states, Jalisco and Nayarit. Between these states runs the Ameco River.
Sitting on the cross-section of the coast and the mouth of the river lies Boca de Tomates. We think this has to place in one of the best beaches in Puerto Vallarta because of this positioning.
Just back from the relaxed beach you'll find a small village and a clutch of authentic Mexican restaurants serving all manner of fresh deliciousness.
---
7. San Pancho
The San Pancho area sits just about an hour away from Puerto Vallarta. Its long stretch of pristine sand has been a haven for surfers and turtles for many years.
In fact, the beach sits at the dead end of the area's main road where you'll find a monument to the one-millionth baby turtle released there.
Stroll along the sand to the rocks which bracket the beach and chill out with a drink to watch the plethora of ornithological life which visit the beach.
---
8. Playa Los Camarones
A slightly less-crowded option located in the Downtown area of Puerto Vallarta. This Blue Flag certified beach is situated near the local night spots so you'll be able to find plenty of places to grab some drinks on the sand or to rent a chair and umbrella from.
It's also known as "shrimp beach", potentially because of the delicious local fish & shrimp sticks which vendors regularly have on offer.
---
9. Playa Las Glorias
Lined by luxury accommodation and high-end resorts like Secrets Vallarta Bay Puerto Vallarta, Playa Las Gloria is definitely one of the best beaches in Puerto Vallarta.
However, because the beach is only a couple of miles from the Downtown area, it can get a little crowded at peak times. But nobody ever saw a bad crowded beach, right?
Warm golden sand slopes down across this, relatively, thin stretch of beach to the emerald Pacific water.
---
10. Conchas Chinas
In the words of Pete Doherty, this is for lovers. Conchas Chinas is widely regarded as being not only one of the best beaches in Puerto Vallarta, but one of the most romantic stretches of sand in Mexico.
Located in the, aptly named, Romantic Zone, stunning scenery, soft sand, azure waters and picturesque rock pools make Conchas Chinas a popular destination wedding location.
---
---
---
11. Playa Garza Blanca
Playa Garza Blanca is one of the best beaches in Puerto Vallarta due to it's good looks. As one of the area's only white sand beaches, the gleaming shore is a dead-ringer for the Caribbean beaches we know and love.
---

---
12. Sayulita
Okay, so Sayulita is actually based over in Nayarit, but we think it still counts. Plus, it's definitely one of the best beaches around.
With a hippy-chic vibe, the area around the beach is clad with yoga retreats, cafe and restaurants. Surfers enjoy the calmer environment too. But, as you'll see from the video below, this beach, and wider area, is also a big hit with families.
The comfortable shallows are perfect for water babies who love a frolic in the ocean.
---
13. Playa Flamingos
Boasting the longest and widest walkable beach in the whole of Banderas Bay, it's easy to see why Playa Flamingos is such a hit. While the sand is set out in front of a grouping of luxury apartments it remain accessible to all.
---
14. Las Caletas
Another hidden beach, Las Caletas is not like anything you've ever seen before. White hammocks are set out on the secluded shorline in the pockets of sand which aren't taken up by craggy rocks.
Las Caletas or "The Coves" is another beach in Puerto Vallarta which is only accessible by boat. However, this one in particular, is even more exclusive as you'll have to book on to a specific tour to have the pleasure of gracing it's selective sand.
---
15. Playa Punta Negra
A favourite with locals more than tourists. Playa Punta Negra lies in the southside of Puerto Vallarta and boasts more luxurious sand to sink into.
While tourists mainly skip this place, there are still plenty of amenities to make the most of if you decide to stop. Restaurants, bars and walking vendors are all waiting to quench your thirst or sate your appetite.
---
16. Playa Mismaloya
The virtues of Playa Mismaloya were not lost on Richard Burton and Elizabeth Taylor. The Hollywood pair's love affair blossomed on the beach while Burton was filming the 1964 film The Night of the Iguana.
One of the best things to do in Puerto Vallarta, Los Arcos Marine Park with all its scuba diving and snorkelling attractions, is located near to the beach too.
If Mismaloya is good enough to allow Hollywood love to bloom, then surely it's good enough to wow you on your hol.
---
17. Colomitos Beach
Proof that you don't get diamonds the size of bricks, Colomitos is one of the smallest beaches in Mexico. But if you want to experience this diddy delight you have two options when approaching from Boca de Tomatlán.
You can either take the scenic, but more arduous, route of a 40-minute tropical jungle trek. Or you could take the slightly more rock 'n' roll/quicker route of a 5-minute water taxi.
Either way, when you arrive you'll be welcomed by a stunningly scenic environment.
---
18. Las Aminas Beach
If that hike from Boca de Tomatlán to Colomitos wasn't long enough for you, you can stay on the track and make your way to Las Aminas.
Although Las Aminas finds itself in a relatively remote setting, you'll still find amazing bars and restaurants lining the sand. Chill under a chic palapa and chow down on fresh seafood with views of one of the best beaches in Puerto Vallarta.
If you do decide to go the long way round and want to trek it to Las Aminas you may just stumble across another stunning secret beach. But more on that in a moment. Check out the video from Dustins Travels below to see more about what to expect on the hike to Las Animas.
---
19. Madagascar Beach
Finishing off the trio of beaches accessible from Boca de Tomatlán is Madagascar Beach. Set in the middle of that hat trick which includes Las Aminas and Colomitos, Madagascar is as secluded as it is beautiful.
---
20. Quimixto
Quimixto is another small fishing community just south of Puerto Vallarta. However, there is more of a tropical vibe in this town. The incredible beach is backed by lush jungle landscape which houses a majestic waterfall, in addition to the brilliant local bars and restaurants.
---
21. Playa de Oro (Golden Beach)
Just north of Playa Las Glorias, is another stretch of Puerto Vallarta sand which boasts Blue Flag certification. Playa de Oro is an immaculate stretch of sand which has earned its reputation as one of the best beaches in Puerto Vallarta.
With large boulders at either end the soft sand is framed perfectly. creating a wonderful safe space for couples and families to enjoy the scenes.
---
22. Palmares Beach
Yet another Blue Flag certified beach in Puerto Vallarta. Palmares Beach is a popular destination, but not just for its natural beauty.
Here you can indulge in exciting water sports and delicious food and drinks are served courtesy of local vendors. There are also plenty of places available to rent chairs and umbrellas for more shady areas.
---
23. Caballo Beach
Remember that secret beach we told you about on the way from Boca de Tomatlán to Las Aminas? Well this is it.
An absolute stunner of a secluded oasis which not many know about and much less have visited. Caballo Beach is perfect for getting a sense of what it must be like to be stranded on deserted island. No amenities flank the shore, it's just you and beautiful exotic nature.
Ideal for the 'gram.
---
24. Amapas Beach
Just south of the hugely popular Romantic Zone and Conchas Chinas, lies Amapas Beach.
Amapas Beach boasts a dreamy landscape of shimmering emerald waters and amapa trees for natural shaded areas.
---
In conclusion
We think, after viewing and hearing about all those incredible beaches, you'll agree the Pacific Coast of Mexico is well worth a visit.
If you're ready to start exploring the best things to do in Puerto Vallarta, including some of these astounding beaches, click the button below.
Here we'll tell you about the perfect all-inclusive resort, based right on Banderas Bay, to get out there and start scouring the sand.