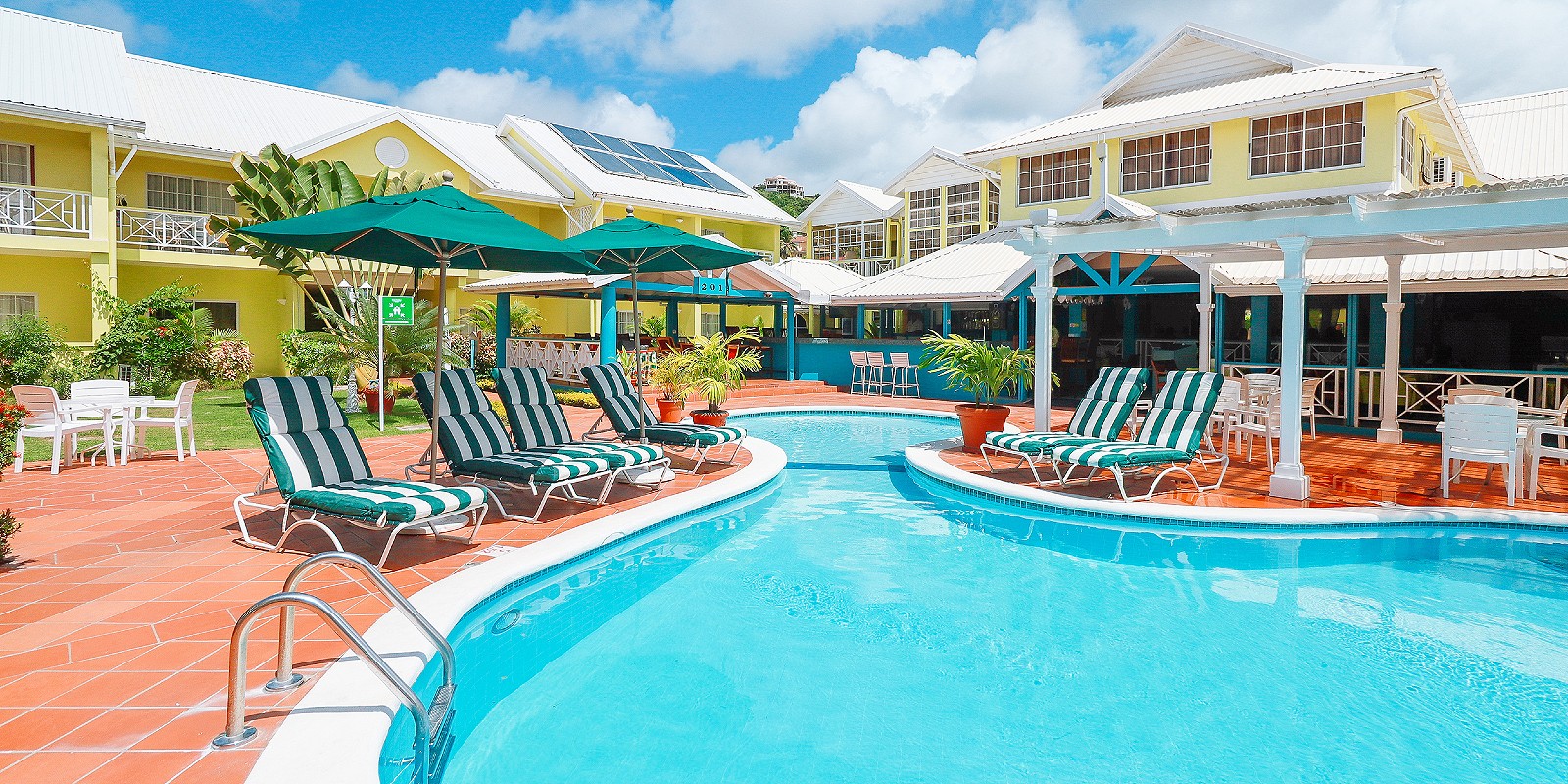 If you get bored lounging on a beach or a sun bed all day, then boy! Do we have a resort for you.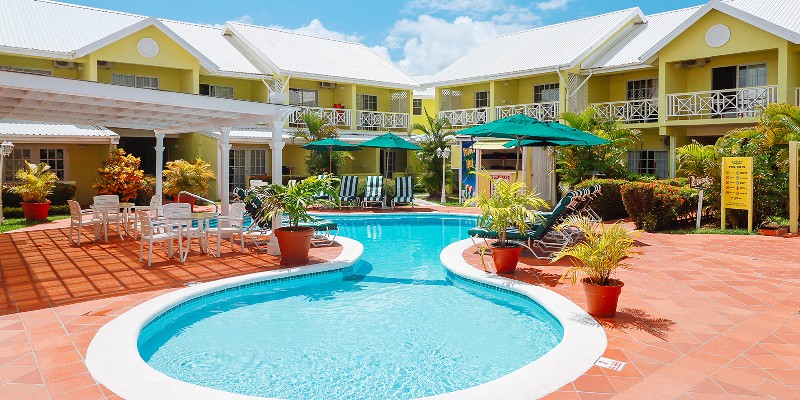 Does the idea of spending day after day of your holiday lying down on the beach fill you with apathy?
If so, you should definitely be thinking about Bay Gardens Hotel in St Lucia.
In this blog, we'll reveal why a little adventuring is good for the soul. Plus, we'll introduce you to this awesome boutique hotel in St Lucia and outline why it's such a good fit for itchy-footed holidaymakers.
---

---
Why Should You Move Off The Sunbed?
Look, we get it, kicking back every day is not for everyone. Lots of people prefer a holiday with a little more explorative potential.
Now, we're not saying you should be scaling a mountain or plumbing the ocean depths every day on your break – because rest is important. But, so is trying new things.
In fact, according to a recent study, 61% of travellers said they're more interested in outdoor activities and wellness experiences when they go away.
So, if you're one of those who prefer to sprinkle their sunning with some exploration, then we have the spot for you – and why wouldn't you want to explore this place!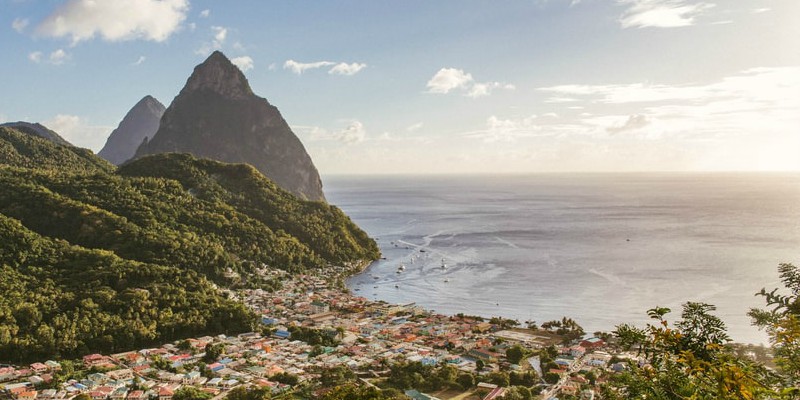 ---
What is Bay Gardens Hotel?
Bay Gardens Hotel is a quaint, boutique resort in northwestern St Lucia which projects authenticity in everything it does.
From the colourful, quintessentially Caribbean, appearance to the island artworks hanging in the lobby, it's all about celebrating St Lucia.
With just 87 rooms, a bar and restaurant, 2 pools, a spa, a fitness centre, and a host of water sports, it has the ability to rock your world – whether you're a sunshine lounger or a new experience seeker.
But, let's take a deeper dive into the resort to showcase all the reasons we think it could be perfect for those in the latter of those two holidaymaker categories.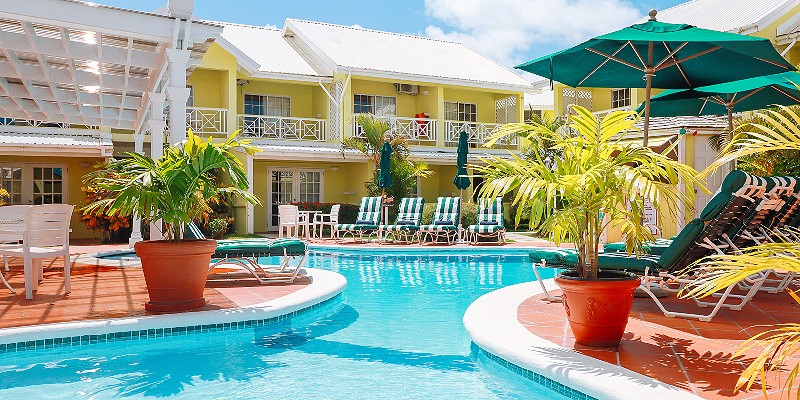 ---
Makes Bay Gardens So Special?
To fully answer the question of what makes this place so special, we've broken down the main points into digestible pieces.
Starting with the best reason we can think of as to why Bay Gardens should be your next holiday hotspot.
8 Reasons Why We Think You'll Love It
Our offer
Perfect positioning
It has siblings
Relaxing spa
Wonderful water sports – splash island
Sports lovers dream
Comfortable and homely rooms
Award-winningly eco-conscious
---
1. The Offer
First of all, we need to talk about the amazing Bay Gardens Hotel offer that we have available right now.
Get a free upgrade to a Superior Room, as well as 3 spa treatments (including 1 Ayurvedic treatment), 3 yoga sessions and free use of the incredible Splash Island Water Park – more on that in a minute.
All this is available at 49% off from just £1,199pp.
But that's enough talk about numbers. Let's get into the other benefits of this resort.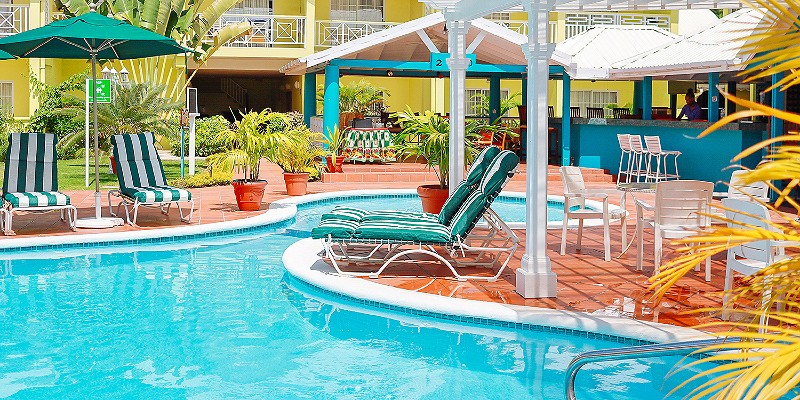 ---
2. Make The Most of Perfect Positioning
Bay Gardens Hotel benefits from being in one of the top locations on the island. Just heading out on foot you could be enjoying all the best things to do in Rodney Bay in a matter of minutes.
Head down to the bustling town and experience the beauty of Reduit Beach. But you don't have to just lounge on the sand. Why not head under the waves with a snorkelling session?
Alternatively, we recommend wandering over to the shops, bars and restaurants at the Rodney Bay Marina – perfect for an evening meal in the town.
Elswhere, if you want to venture slightly further afield, how about hiring a car and making the 7-minute journey into central Gros Islet?
---
3. Check Out Its Sisters
One unique benefit to this resort is the fact that it's actually a quadruple threat. A free shuttle bus service offers the opportunity to explore the other three Bay Gardens resorts.
In each of the other hotels, you'll find that beautiful authentic St Lucian vibe. But you'll also find a host of additional amenities available to you.
So, now you've gone from 1 bar and restaurant to 7 of each. Not to mention all the incredible eateries in Rodney Bay.
---
4. If You're Going to Relax, Then Do It In Style
While we're on the subject of those sister properties, we should probably outline that one of them houses Le Mer Spa. This is the place where you can redeem your 3 free treatments.
You'll find this relaxation station in Bay Gardens Beach Resort & Spa. Grab the free resort shuttle and do all the treatments in one day of pampering. Or spread out your luxuriation over the length of your stay.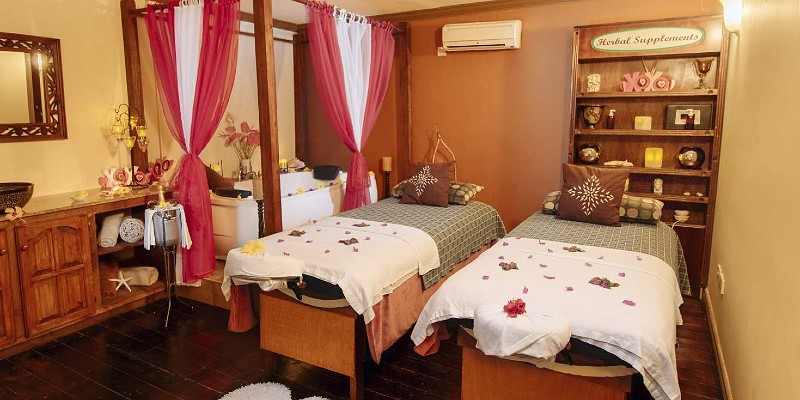 ---
Holiday Hack!
It's also worth mentioning that the freebies included in our offer are processed over a 7-day period. So, if you book up for 14 days, the perks double!
So you could treat yourself to 6 spa treatments and 6 yoga sessions to create a complete Caribbean spa break.
What could be more rejuvenating?!
---

---
5. Water Sports Galore
If you're not much of a lounger, then chances are you love getting stuck in to some new activities. Well, how about a host of watery fun?
But, we're not just talking the conventional kayaking and snorkelling – although you can do that if you like.
No, we're talking about the Caribbean's first open-water inflatable sports park – Splash Island. Set out in the Caribbean Sea, just off the shore of the Bay Gardens Beach hotel, this blow up behemouth consists of a trampoline, climbing wall, monkey bars, a swing, a slide, hurdles and so much more.
---
6. One For The Sports Fanatics
Alongside those wonderful water sports and all the fun of Splash Island, Bay Gardens Hotel also places you in a prime location for visiting the island's best, land-based, sporting venues.
Cricket fans will love having the famous Daren Sammy Cricket Ground just 10 minutes from the resort. Maybe time your trip to catch a test match or watch the St Lucia Kings compete in the Caribbean Premier League T20 competition.
Elsewhere, your location on the northwest coast also means you're in prime golfing country in St Lucia. About 5 minutes north of central Gros Islet is the St Lucia Golf Association and the Sandals Golf And Country Club.
---
7. Comfy Place To Lay Your Head
Now you know all about what's around the resort, why don't we focus on what's inside.
As with many of the spaces at Bay Gardens Hotel, your room will be an authentic and welcoming space. Comfortable furniture and warming dark wood tones lay down the aesthetical foundations.
Meanwhile, beautiful artworks laid on light walls provide pops of colour in a bright and airy space. Each room also comes with a private balcony or terrace so you have a stunning outdoor relaxation spot.
Perfect for toasting the next adventure with some goodies from the minibar.
---
8. Eco-Consciousness For The Win
One final thing making this resort even more wholesome is it's committment to sustainable practices. It's won honest-to-goodness awards for it, including Green Globe Certification.
This certification highlights the sustainable nature of Bay Gardens' management practices.
Eco-conscious schemes like championing local producers, robust recycling programmes, education for staff around greener living and conservation activities have helped them clinch this accreditation.
---
Start Your Adventure Today
Everything about Bay Gardens Hotel means it's laser-focused at those holidaymakers who love getting to know a destination.
You couldn't be better placed to create a long-lasting love affair with St Lucia. Plus, with our latest offer, you could achieve immersion for less.
Give our travel experts a call on 01782 645091 to start your adventure. Or click the button below to grab a quick, free online quote in minutes.