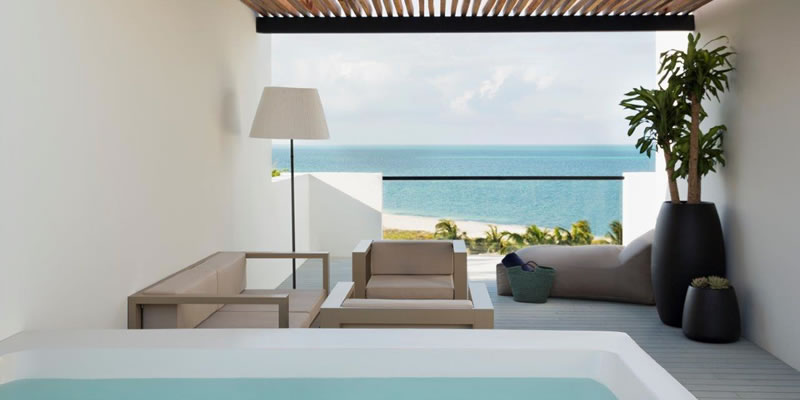 We rarely take to the blogosphere to talk about our offers, but once in a blue moon something comes around that's so newsworthy it needs to be news.
Now is one of those times, Holidaymakers.
There's been a lot in the media about the opening of Finest Playa Mujeres, the flagship Finest Resort from The Excellence Hotels Group, and rightly so. It's not every day that one of the world's leading luxury all-inclusive hotel groups ships out a new offering.
We're quite chummy with Excellence Hotels, so it makes sense that they'd pick us to help light the signal fires for their newest holiday experience. The credentials were self-evident: we made the first booking in the world for Finest Playa Mujeres, and we had exclusive access to the resort's grand opening.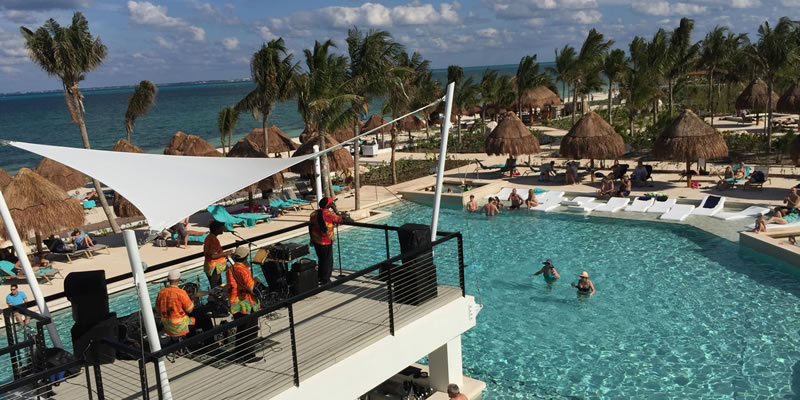 It's a golden history, but it's about time to kick it up a another notch. Let's cut to the chase:
If you book with us, right now, you can choose from six free upgrade options, including the ultimate room upgrade at Finest Playa Mujeres: the Finest Club or Excellence Club Two-Storey Rooftop Terrace Suite with Plunge Pool.
That's a fair number of adjectives to get your brain around, so let's break that down and unravel its awesomeness:
Finest or Excellence Club: because little extras make you feel top dollar, like express check‐in, late check‐out, welcome gifts, VIP toiletries, and private lounge areas. The Finest Club is for holidaymakers of all ages, and the Excellence Club is exclusively for adults.
Two-Storey: because a single floor couldn't take the job on, Holidaymakers. You'll have plenty of space to spread out and be yourself.
Rooftop: because nothing takes a holiday to the next level like a room with a view, and the Caribbean Sea is yours for the viewing.
Terrace Suite: because life outside can be as lush as life inside, and no expense is spared in the name of comfort.
Plunge Pool: because you deserve to live the high-life with your own pool. Best room ever.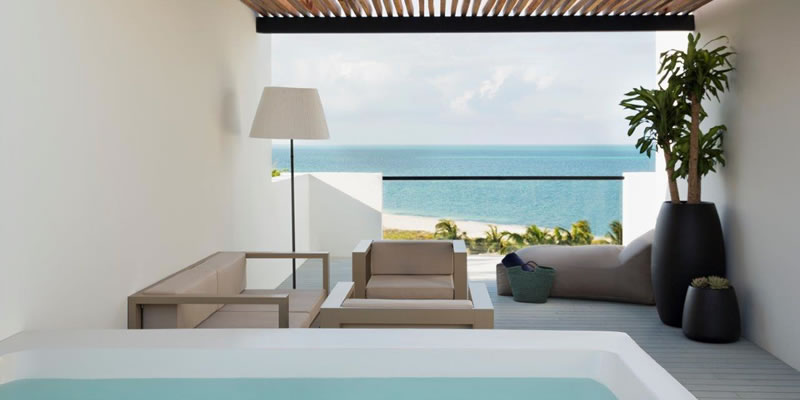 A little show and tell
Nothing's better than a little "show me", and our InFocus video crew has been to Finest Playa Mujeres to put all this gloriousness into pictures. Check it out:
If your interest is piqued give that lovely orange button a little nudge. Already been to Finest Playa Mujeres? Join the conversation in the comments below. Good times are ahead, fellow travellers.

Get the ultimate upgrade at Finest Playa Mujeres from only £1,321pp