3 Days Exploring All of Antigua's Wonder – My Highlights
If you're a fully-fledged advocate of the classic fly and flop, Antigua is a real must with enough beaches to unwind on a different one each and every day of the year. Add to the mix colonial history, rum-infused mellowness, and the finest sunsets known to mankind, it really is little surprise that this charming island is rapidly becoming so popular. A veil of lush greenery is cloaked over the island, offering real sense seclusion in the heart of paradise.
I recently had the pleasure of exploring every inch of Antigua's finest offerings in 3 days and let me tell you, it was nothing short of extraordinary, Holidaymakers. Let's cut to the chase and get talking about all of Antigua's wonder.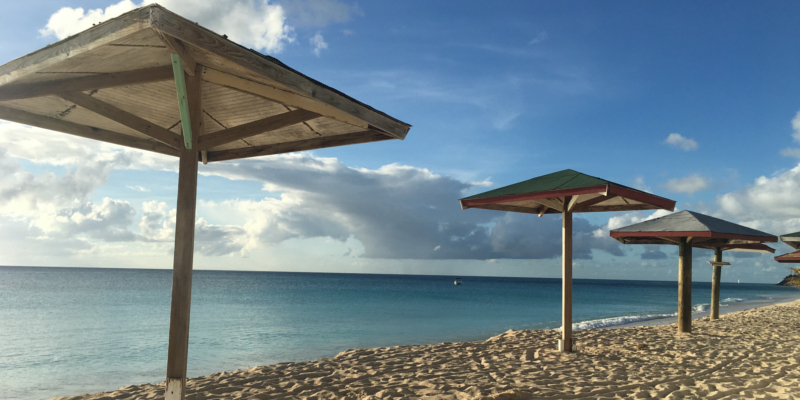 Life's a beach
Antigua's unique, curving coastline is studded with some of the very best beaches in the all the Caribbean. Oh yes, you heard right. This is the realm of enamel-blue waters, sugar-white sands and hidden coves only accessible by boat. Whether you're looking to unwind, snorkel, windsurf or swim in the balmy waters, here, you have it all. Head to Carlisle Bay nestled along the south coast where the Atlantic Ocean meets the Caribbean Sea, sink your toes into powdery-sands, kick-back on a plush sun lounger and set your eye-parts on the infinite blue. Top it off with your cocktail of choice, mine's a classic Bellini. Just in case you were wondering.
The lookout
On a Sunday night, get yourself down to Antigua's most famous evening party, a real hit with both locals and tourists, alike. Make your way up to the highest point in Antigua's hillside to watch a part unfold as the sun sets, affording the iconic view of both English and Falmouth Harbours. Complete with steel bands, an authentic barbecue serving the most delicious barbecue ribs, and rum punch at every corner. Set your eyes on unparalleled 360-degree scenic landscapes.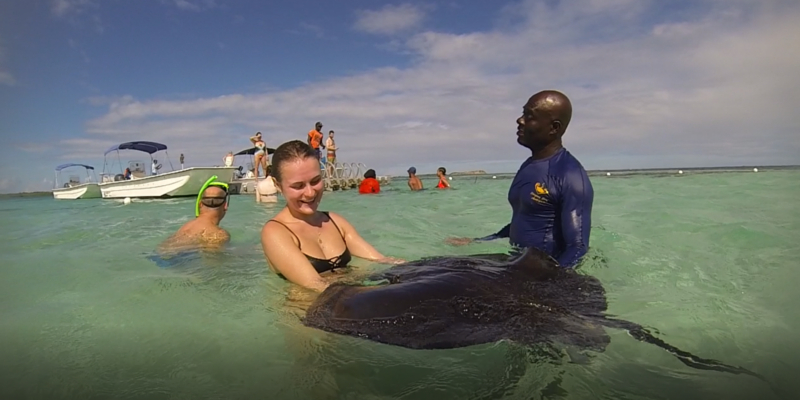 A once in a lifetime experience
Antigua's Stingrays are heralded as "the brightest in the Caribbean". A scenic 5-minute speedboat ride whisks you to a shallow pool with a white sand bottom surrounded by beautiful coral reef. Here, the Stingrays are not enclosed so as your boat arrives they will flock to the area as they're suckers for some human interaction. A safety briefing is your first thing, to ensure you've got the Stingray Shuffle down to a T; it consists of walking backwards without lifting your feet so you accidentally don't step on them.
Stand or swim, make the most of the unique and fascinating opportunity to completely interact, hold and feed the stingrays. They're utterly fascinating, majestic creatures. What surprised me most, was how friendly and gentle the rays are. This little beauty above is called LuLu and she fell asleep in my arms. I honestly cannot recommend this experience to you enough.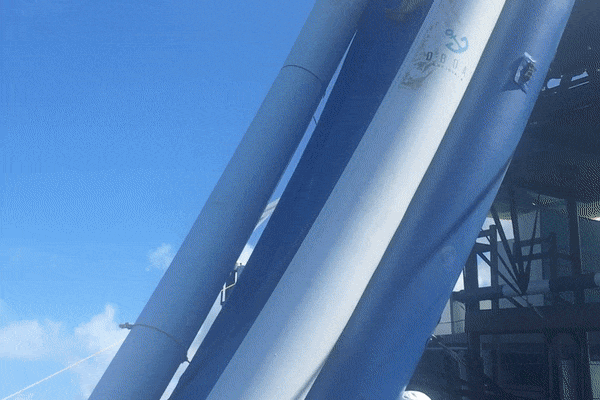 All aboard D-Boat
D-Boat is a decommissioned oil tanker transformed into a state-of-the-art entertainment hub docked in the middle of the sea and has quickly established itself as Antigua's top daytime experience. Glide down a waterslide, bounce on the water trampoline or take the leap of faith right into the sea. Soak up the sun on the top deck, bask in the feel-good vibes and jump on the free WiFi to upload all those envy-inducing Instagram posts. It's such fun and definitely worth a visit. Get your sea legs at the ready!
Has Antigua tickled your fancy? Have a press of that magical blue button below and have a browse of our hand-picked collection of hotels. Visited Antigua before? Let us know all about it in the comments below.