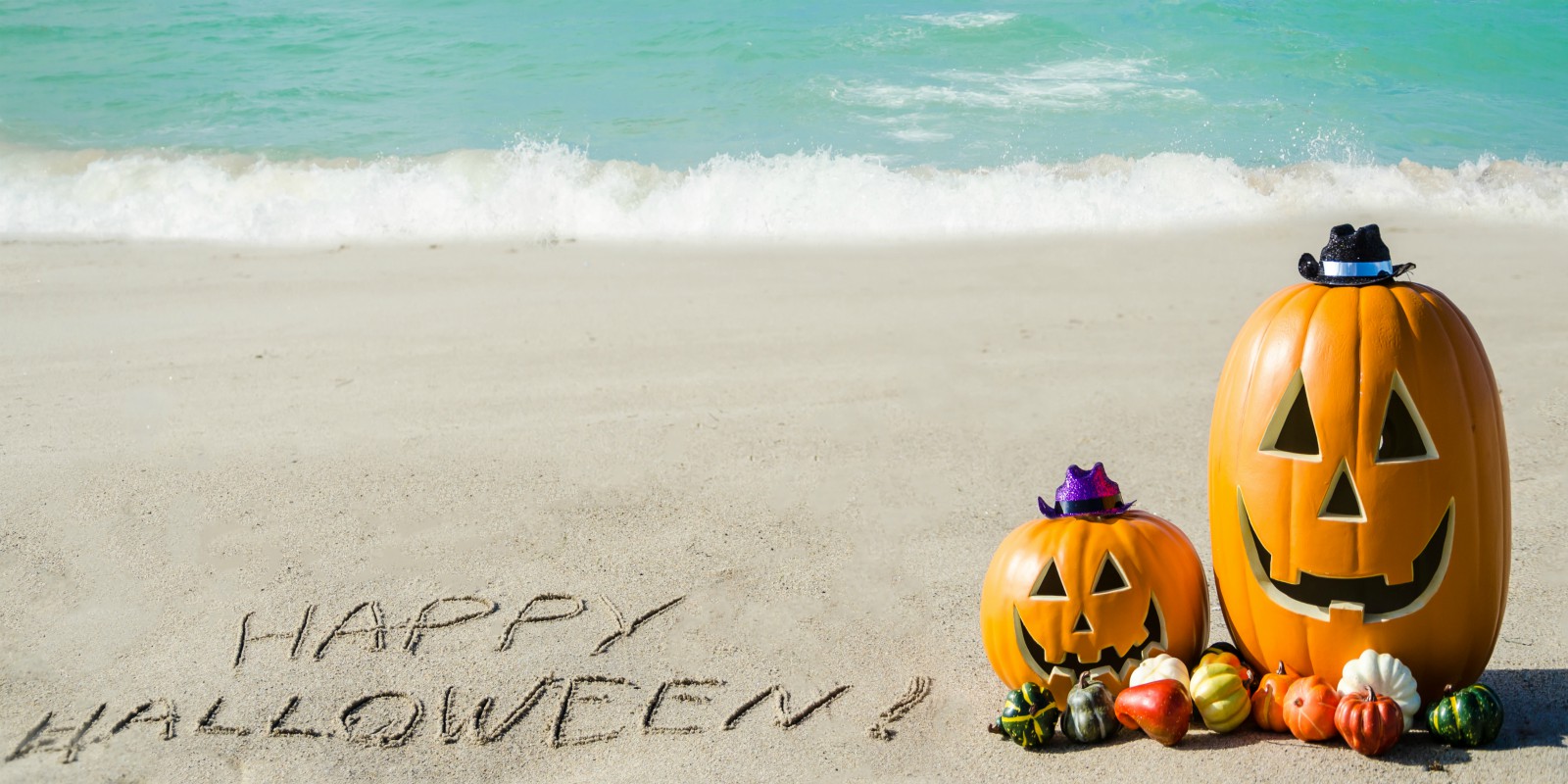 The scariest places in the Caribbean prove this group of paradise islands aren't just sun, sea, and sand!
These eight scariest places in the Caribbean prove the region can terrify too! It's time to add some sun cream to your screams for Halloween.
But first, let's find out where these dastardly destinations are. 
---
The 8 Scariest Places in the Caribbean
Rose Hall Great House, Montego, Bay Jamaica
Chase crypt, Barbados
Chacachacare, Trinidad & Tobago
Eden Brown Estate, Nevis
Colon Cemetery, Cuba
Chichen Itza, Tulum, Mexico
Tortuga, Haiti
The Lost City of Atlantis, Bahamas
---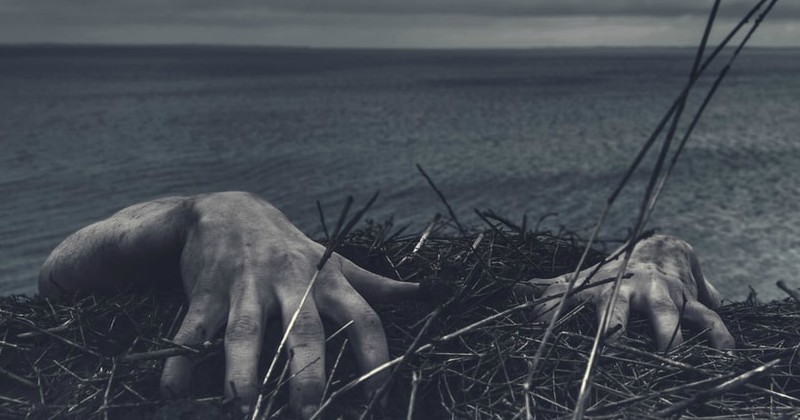 But what's so creepy about the Caribbean?
When you think of the Caribbean we're absolutely sure the first thing that comes to mind isn't ghost stories, witches and zombies.   
However, we're here to tell you that the spirit of Halloween is alive and well in the Caribbean. In fact, the region is absolutely dripping with spooky stories. But then, why wouldn't it be?   
With a haunted history studded by tales of slavery, piracy, and voodoo, amongst other things. Why not make your next super spooky Halloween trip to one of these demonic destinations.  
---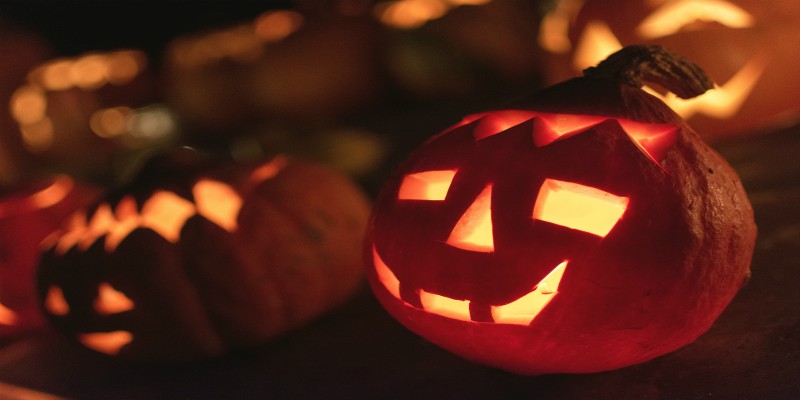 Still don't believe us?   
Well that's fine, because we're going to take you on a magical mystery tour of these eight spookiest destinations in the Caribbean. So, sit back allow us to be the crypt keeper-style narrator for this truly spine-chilling trip through paradise that will well and truly shiver your timbers!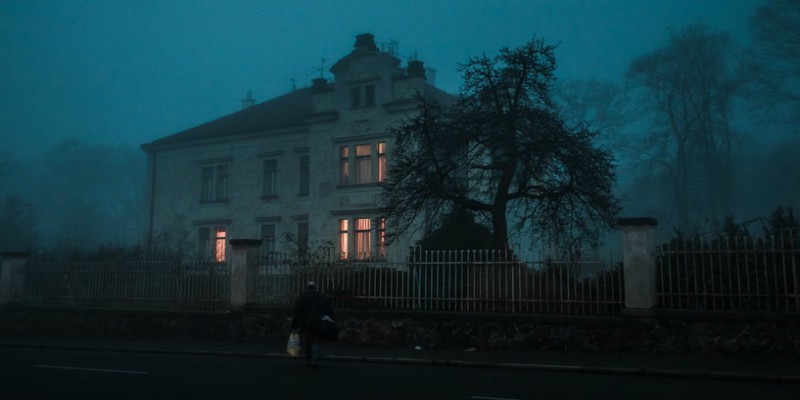 ---
Rose Hall Great House – Montego Bay,

Jamaica
It is widely believed that the magnificent Rose Hall Great House in Montego Bay is haunted by the White Witch. Annie Palmer has the dubious honour of being dubbed the White Witch of Rose Hall by the slaves she tortured and killed in the basement of her Great House of horrors.  
As well as countless slaves, three of Annie's husbands also fell victim to her bloodlust. The end seemingly came, ironically, at the hands of one of her jilted ex-lover slaves (yes, she was sleeping with her slaves as well as killing them).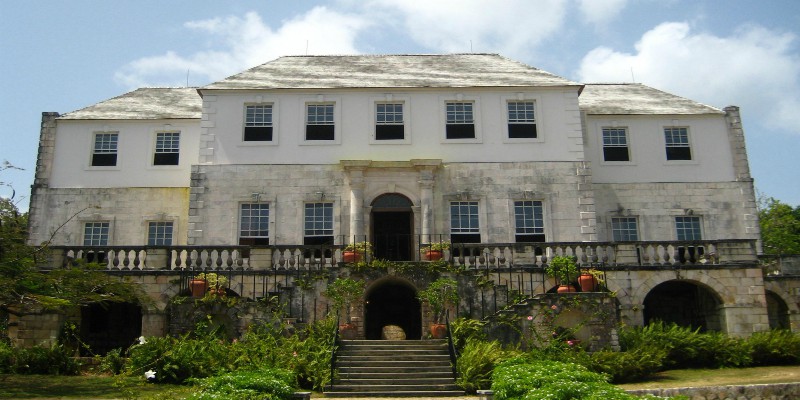 However, the voodoo ritual sealing Annie to her grave was not completed (you had one job guys). So, centuries after her death, the ghost of Annie still roams the halls of the plantation house to this day. Visitors to the estate claim to have seen ghostly white figures in the night and reports of hearing screaming out over the bay have also circulated.
Those who fancy a Halloween rendezvous with the White Witch might think about booking a stay at Hilton Rose Hall Resort & Spa. A stunning resort lying just around the corner from the old place. Or, here's a mad idea, you could just stay in luxury and not bother waking the witch? Just a thought…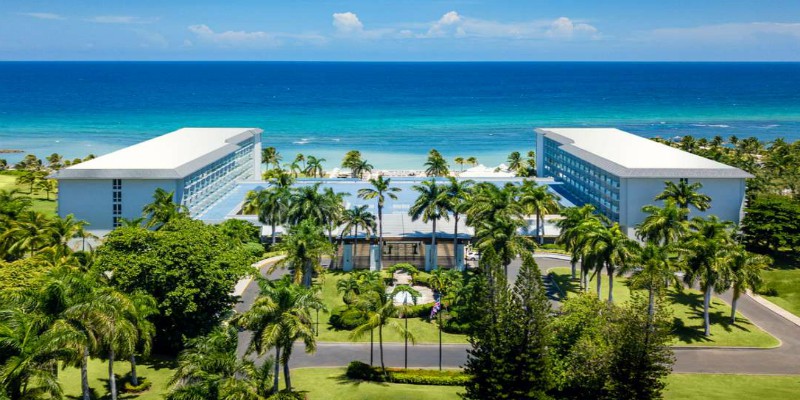 ---
From witches roaming great houses to coffins that won't stay buried, our list of the scariest places in the Caribbean moves fast.
Over in Barbados you can visit Christ Church Cemetery and eerie Chase Crypt, if you want to? Belonging to Colonel Thomas Chase and his two daughters, the half-buried tomb was bought by the Chase family in 1724.  
Following the deaths of the Colonel and his unfortunate daughters in quick succession a heavy marble slab was placed in front of the door to their final resting place. The burial team later removed said slab of marble only to find the family's coffins had been thrashed around the room and were now standing chillingly up against the wall of the crypt.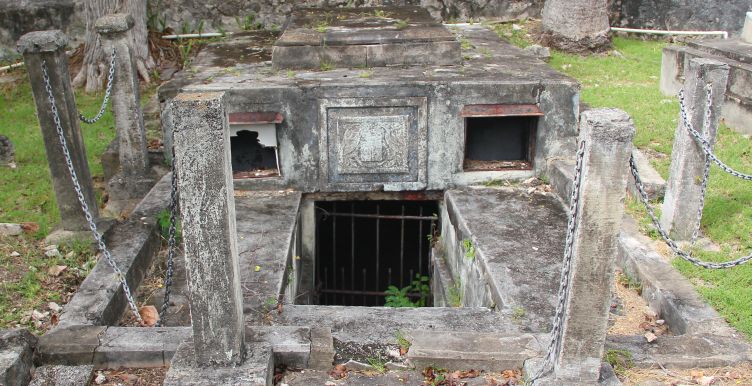 The team could see no sign of foul play from man or beast in the tomb or on the slab. So, after recovering from their case of the heebie-jeebies they buried the coffins again and threw sand all over the floor. Years later the tomb was checked again and sure enough, no footprints in the sand but the coffins had been strewn and stood against the wall again.
Not far from these spooky goings on is Bourgainvillea Barbados. This luxury resort is perfectly placed to give you a stay in absolute heaven, but you could head for the crypt and take a trip to hell if you fancy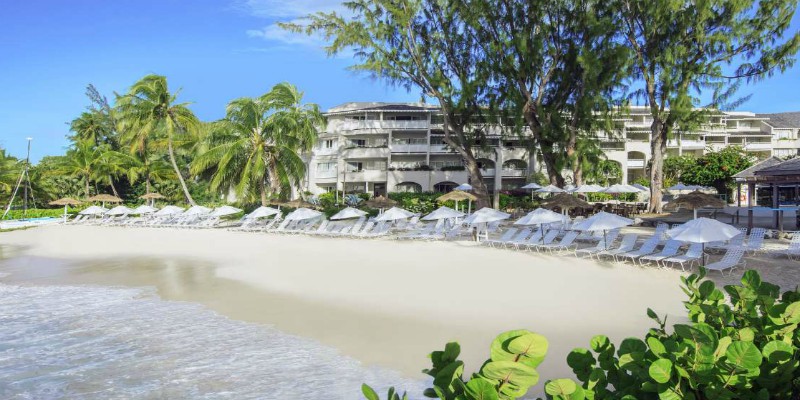 ---
Now this may sound like a dance you'd do at a wedding, but there's a good reason why Chacachacare makes our list of scariest places in the Caribbean.
Part of the Republic of Trinidad & Tobago, Chacachacare is far from a jovial place. Playing host to a convent and former leper colony. We know what you're thinking, "there's no way an old convent and leper colony could be haunted" but you'd be wrong. So, what made Chacachacare one of the most haunted places in Trinidad?
Back in the 18 and 1900s nuns looked after a colony of lepers who were banished to the island. Following years of deaths, suicides and other depressing dealings apparently the island is as busy as ever. Fishermen and other witnesses have claimed to have seen ghosts of nuns holding lanterns roaming the cemetery amongst other ghoulish apparitions. Many locals now refuse to go to the island for fear of the spirits.  
---
According to legend the Eden Brown estate in Nevis has been a cursed location since a fateful wedding in the 1820s. As with many weddings this one kicked off big style, but this ruckus happened before the happy couple even hit the chapel.   
The story goes that on the eve of Julia Huggins' wedding her groom and his best man (who some say was Julia's brother) had an argument and wound up killing each other in the subsequent duel. Julia was said to have been heartbroken and lived out the rest of her days as a recluse. Now people say the ghost of the grief-stricken bride roams the estate.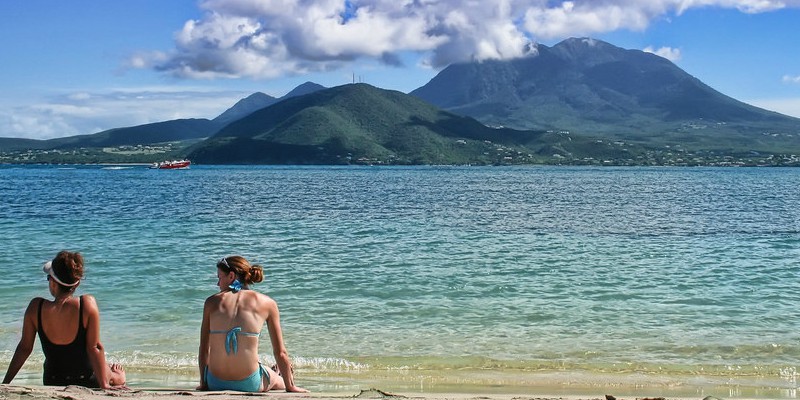 ---
Colon Cemetery –

Cuba
It may not surprise you that a cemetery makes the list scariest places in the Caribbean, much less the second biggest cemetery in the world. But, amongst other spooky stories and gory goings-on, Colon Cemetery is famous for being the home of La Milagrosa.   
Amelia Goyin died in childbirth in the early 20th century, tragically her child died soon after too. Tradition dictated that her child be buried at Amelia's feet. However, when her grave was later exhumed to make room for her loving husband, Amelia's remains were still perfectly preserved cradling her baby rather than at her feet. Her tomb is one of the most revered sites in Cuba.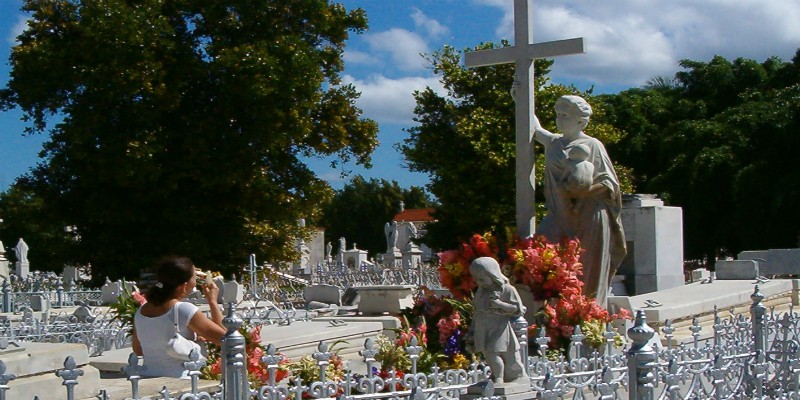 ---
Chichen Itza –

Mexico 
One of the wonders of the world, Chichen Itza needs no introduction. But why is it one of the scariest places in the Caribbean?
Well, while this fascinating relic of the ancient Mayan world still attracts thousands of tourists each year, it's easy to forget it all got a bit slashy there back in the day.
Stories of deity appeasing human sacrifices are rife at the landmark, archaeologists have even found the remains of many an unfortunate ancient reveller.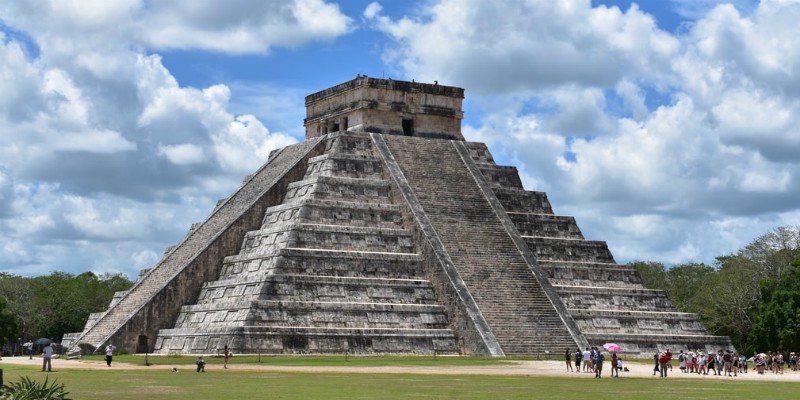 Find out more about Chichen Itza from The Bailey's as they got the full Mayan experience and explored other Mexican landmarks
---
Voodoo Zombies – Haiti  

 
Has there ever been a more menacing subtitle than Voodoo Zombies? We think not! But what would Halloween be without a few zombies?  
When you think of voodoo your mind probably thinks dolls rather than zombies, right? Well voodoo and zombies are actually intrinsically linked. In fact, the word "zombie" even comes from the Haitian Creole word "zombi" which essentially refers to someone who has been brought back to life under the control of some gandalf-like sorcerer.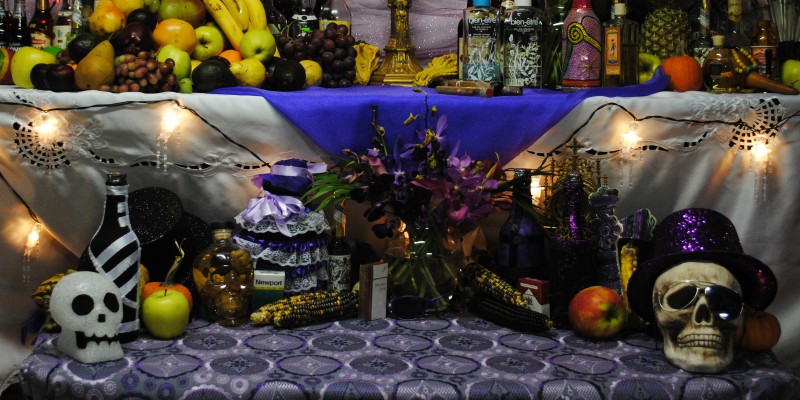 Also, you're right, "Voodoo Zombies" would make a great name for a band. But there's more to do in Haiti than just remake the Walking Dead.
---
Tortuga – Haiti

 
Before we move on to the next tale of the Caribbean's macabre past, we couldn't leave Haiti without talking pirates!   
Aye matey, so ye wants t' learn more about th' Caribbean's piratin' past, do ye! Well, ye better… ah sorry we'll drop that now. It was probably coming off a little sea captain-y anyway.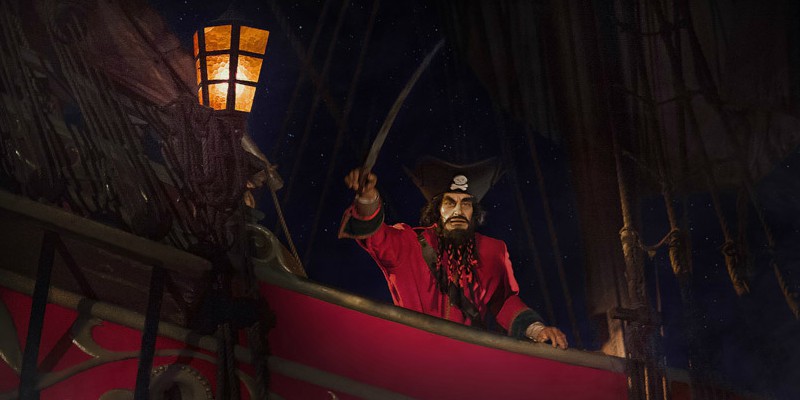 Anyone who's seen the brilliant Pirates of the Caribbean films will know all about the island of Tortuga and its felonious links to piracy. Well, you'll be glad to know that those tales aren't just movie magic.   
Tortuga island lies just off Haiti and, along with other Caribbean islands, it became a scallywag's haven. Pirates used the island towns to stash their loot and generally be pirates. It's even claimed the ghost of Blackbeard still haunts several islands in the Caribbean to this day.  
---
The Lost City of Atlantis –

Bahamas 
Bear with us on this one.   
First of all, essentially no one knows where the Lost City of Atlantis is, or if it was even a real place to begin with. Admittedly that's not the best opening sentence to whet your appetite and encourage you to read on…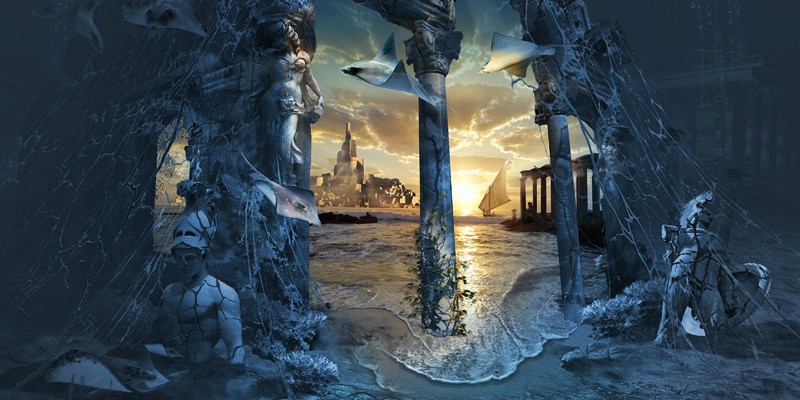 However, mythology tells us that Atlantis was banished to the sea by the gods following defeat to the Athenians. But scientists have since found more tangible evidence of Atlantis's existence with the discovery of roads and even pavements below the waves of North Bimini in the Bahamas.
---
A stunning Halloween Holiday
The Caribbean is still a stunningly beautiful place enjoying spectacular sunshine. But picture-perfect beaches, azure seas and verdant landscapes give way to murkier images if you're prepared to look.   
Although the region has moved on from its past of slaves, pirates and black magic, it doesn't want to move too far away. After all, it's this past that adds rich history to the colourful landscapes of the islands making way for something beautiful. And of course, humans are slightly drawn to tales of the macabre and the tour operators of the Caribbean know that.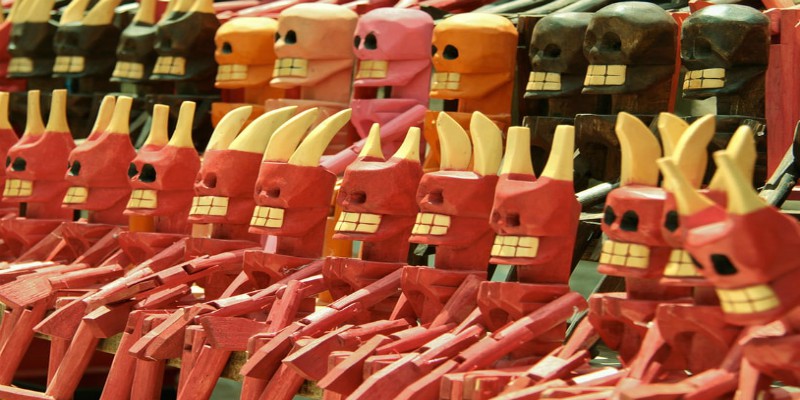 It's felonious past has actually helped the Caribbean become even more fascinating than before. For example, you can take tours of pretty much all the locations and estates we've mentioned in this blog, in fact, Rose Hall even boasts a stunning 54-hole golf course named after the White Witch.
Tours and stories are all good, still not sure we'd like to run into any voodoo zombies though…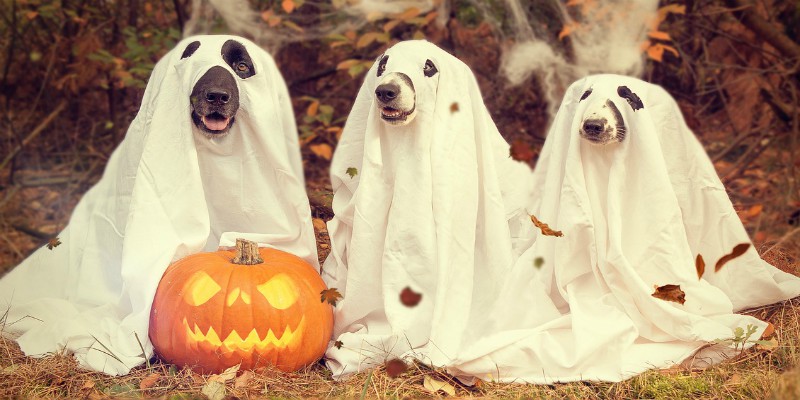 So, the next time you find yourself amongst the sun, sea, and sand why not take a tour of one of our scariest places in the Caribbean and welcome a little piece of horror into your holiday! If nothing else, it's a decent excuse for a nice round of golf
Happy Halloween!