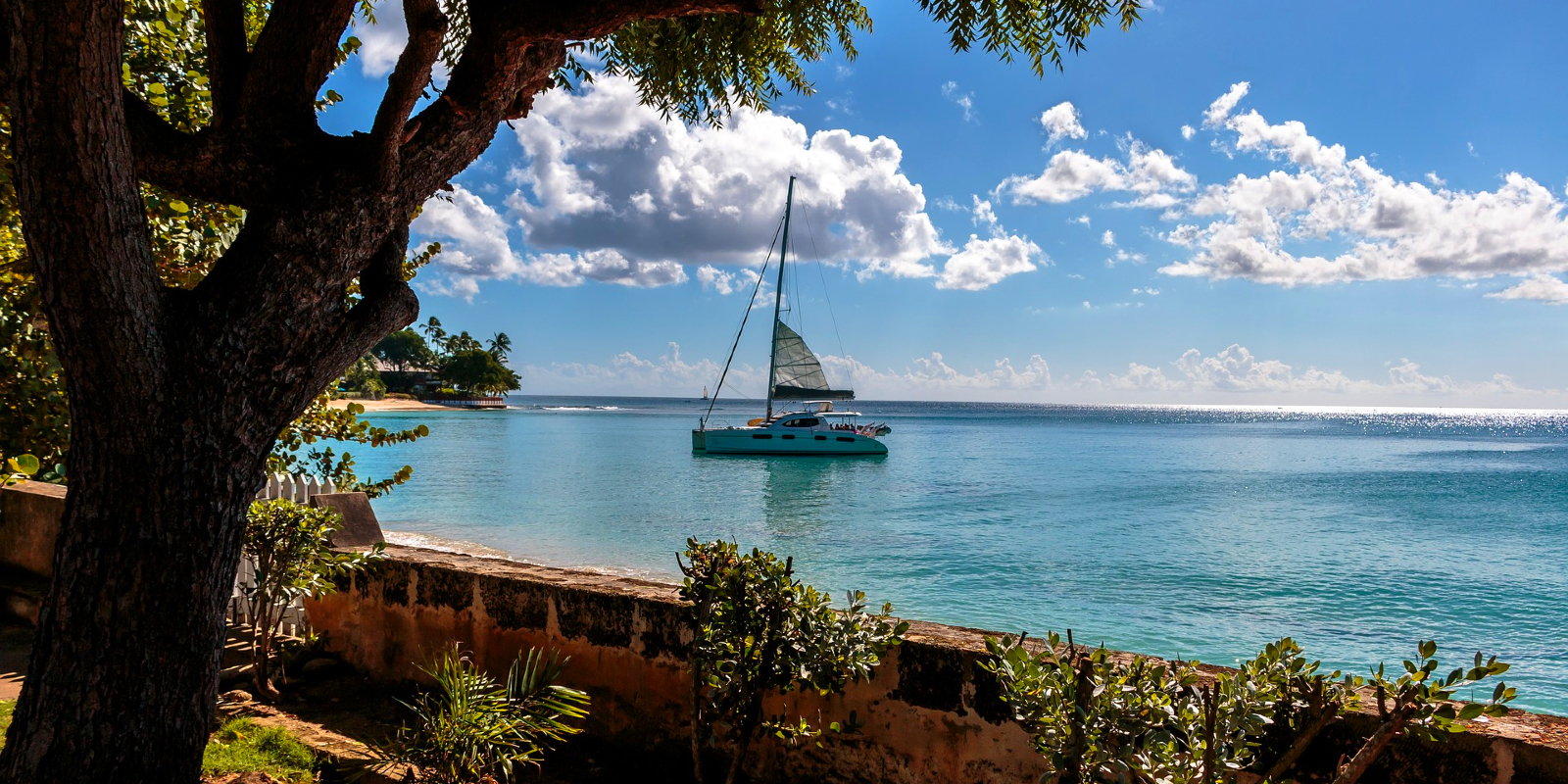 Looking for the best time to book a Barbados break but aren't sure where to start? With 12 months and 365 days to choose from, we're going to break down the best times to book a perfect Caribbean getaway.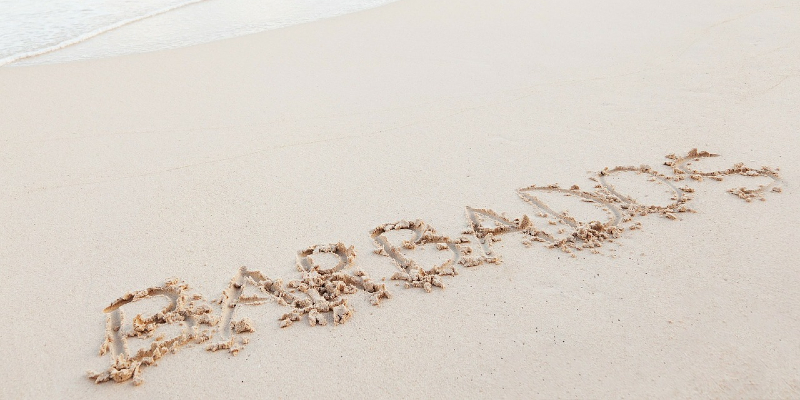 If you're on the search for immaculate stretches of sand, sunshine, and incredible culture, look no further than the beautiful country of Barbados. However, it can be tricky to figure out when is the best time to book a Barbados break if you're looking for more than just sunny skies.
Depending on what you have in mind for your break, there are different times of the year that will fit your holiday needs best. Whether it's the weather, cultural events, or the cheapest pricing, we can help out with what the ideal time for your break will be.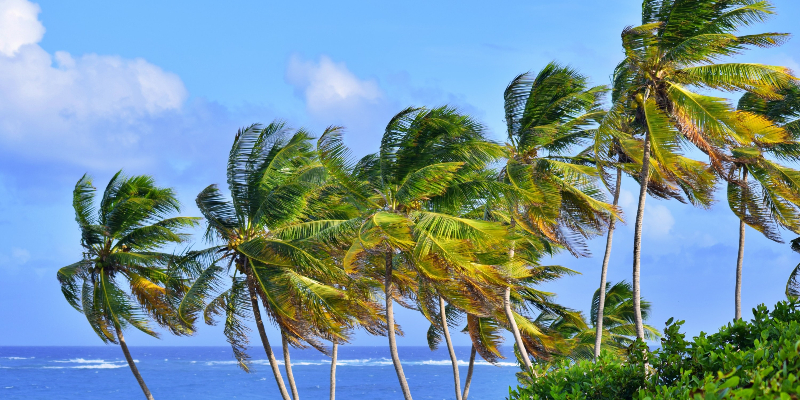 ---
So, what is it that you're looking for on your Barbados break?
We know that not everyone is just looking for a beachy break when they are searching for their next getaway. Although Barbados does provide pristine beaches all year round, there may be other things you have in mind when booking your escape to paradise.
Check out our variety of best times to book a Barbados break, dependent on what you're after!
December to April for Sunny Weather
June to August to Avoid Peak Season
September to November for a Cheaper Break
February for the Holetown Festival
Easter Weekend for the Oistins Fish Festival
July to August for the Crop Over Festival
---
December to April for Sunny Weather
Sometimes all you want is to escape the drab English weather, and we don't blame you for that! The best time to book a Barbados break if you're looking for sunshine is between December-April. Although there are high temperatures all year round, you want to try and avoid the wet season.
Getaway from the coldness of winter and find yourself under blue skies whilst lounging on picture-perfect beaches. During the beginning of dry season, you'll find that it is a bit cooler, but as you get further into year it really starts hotting up. If you want to avoid the muggy humidity, we'd recommend going earlier on in the year.
The wet season in Barbados usually runs from June to November. If you happen to only get the opportunity to visit during these months, don't worry. You aren't going to get rained on the whole time you're there. Usually, the rainfall is brief and by the time you notice it's raining, it will probably stop. Sometimes you may even welcome a bit of rain on a hot day in Barbados.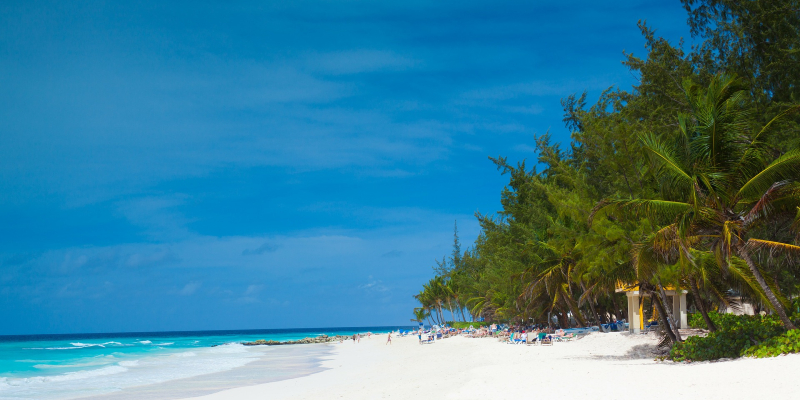 ---
June to August to Avoid Peak Season
If you're looking to steer clear of the crowds on your holidays, it's best to avoid the peak season. The best time to do this tends to be around June to August in Barbados. You'll be able to enjoy the miles of pristine coastline and magnificent resorts all to yourself. You may find that it's quieter due to the weather around this time of year, but as we said, don't worry too much about it ruining your trip.
Bajan school holidays begin in August, so it's good to keep this in mind when booking your break. Of course, consider the school holidays in the UK too, which typically begin around the end of July.
Some restaurants and bars may be closed around the low season, as they prepare for the crowds during the peak season. However, you will still find plenty of amazing places to eat out at, or you could even make the most of the food options at your resort.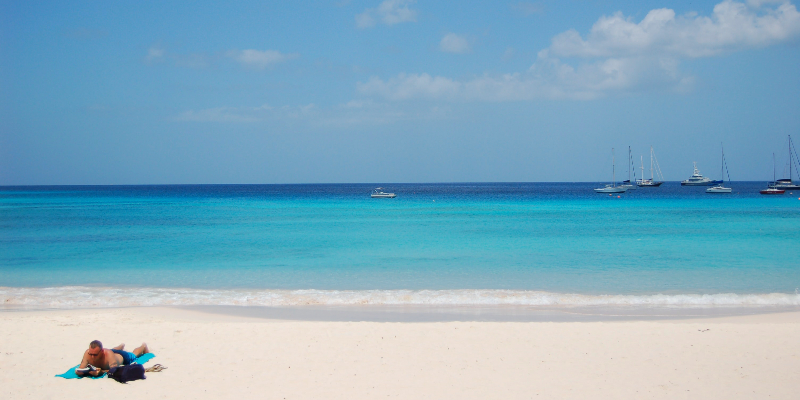 ---
September to November for a Cheaper Break
The kids are back in school so of course you will find the cheaper deals during September to November. September is also the height of hurricane season and when there is the most rainfall. Although don't let this put you off booking, the chances of a serious hurricane happening are statistically low. If you don't mind a bit of rain during your Barbados break, you will find great prices during September.
October and November are also great months for bagging a bargain. In October you still may find some rainstorms occurring, but there's also around 8 hours of sunshine throughout the day. It can be quite hot and humid, but nothing that a dip in the pool can't fix.
The Abidah by Accra has an incredible free room upgrade and amazing extras included if you're looking to book during September to November. With its oceanfront location and luxurious amenities, we'd grab up this offer whilst you can.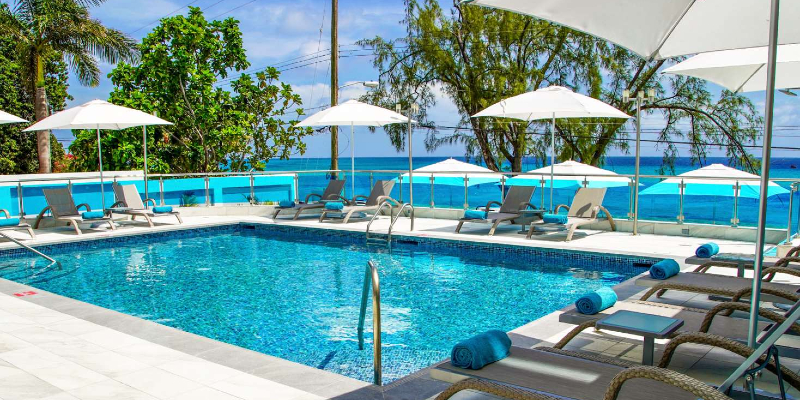 ---
What about festivals?
So, if you are looking for the crowds and energetic parades, a Bajan festival is the place to be! They bring celebrations, dancing, beautiful outfits and just an outstanding atmosphere to Barbados.
February for the Holetown Festival
As the name suggests, Holetown Festival takes place at Holetown in Barbados. It's a weeklong commemoration in February which celebrates the arrival of the first settlers in Holetown in 1627. The celebrations take place in the streets and there is plenty of entertainment.
For those wanting sunshine and good times, Holetown festival has them both. Some of the fantastic features of the festival include street fairs and parades, a steel band concert and incredible food stalls.
You may find that accommodation around city is harder to find, but Bridgetown is only a 20 minutes' drive away. So, you can grab a taxi to Holetown in the morning, and then head back to the capital once you're finished with the celebrations.
---
Easter Weekend for the Oistins Fish Festival
If you haven't stumbled across Oistins Fish Fry whilst doing your Barbados research, we think you may have been googling the wrong thing. Oistins Fish Festival is a weeklong festival that celebrates the local fisherman and acknowledges the work they do for the Barbadian way of life.
Every Easter weekend you will see thousands flock to Oistins to experience true Bajan culture. With events such as fish boning competitions, art competitions, and pageants, it's a real blast to attend. Of course, you have to try the famous fish available at the stalls around the festival.
Don't miss out on watching the greasy pole competition. A hilarious contest between two teams where they battle it out to climb to the top of a waxed pole. Those who reach the top first collect a money prize and earn the title as the greasy pole competition winner! Do you think you'd be able to do it?
---
July to August for the Crop Over Festival
Ever thought about celebrating a 200-year-old tradition that honours the end of the sugar cane season? Probably not, but the Crop Over festival is exactly that! This six weeklong festival is the biggest event of the year and celebs like Rihanna are regular visitors to the celebrations.
With Parades, parties, live music, and beautiful outfits, it's a celebration that shouldn't be missed. The official Crop Over season is from July to August, but the dates do vary from year to year. The biggest day of carnival takes place on Grand Kadooment Day, this is where a parade of Masquerade Bands make their way to the Mighty Grynner Highway.
As the biggest event in Barbados, we'd definitely recommend considering booking a break during this time if you don't mind a bit of partying!
---
Ready to book?
We hope this guide has helped you out with deciding when you would like to visit this beautiful country.
Barbados has so much to offer, whether it's empty beaches and blue skies, or crowds of festival-goers, you're sure to find a time that suits you best.
If you want to know about another festival that takes place in Barbados, read all about the famous Barbados Food & Rum Festival.