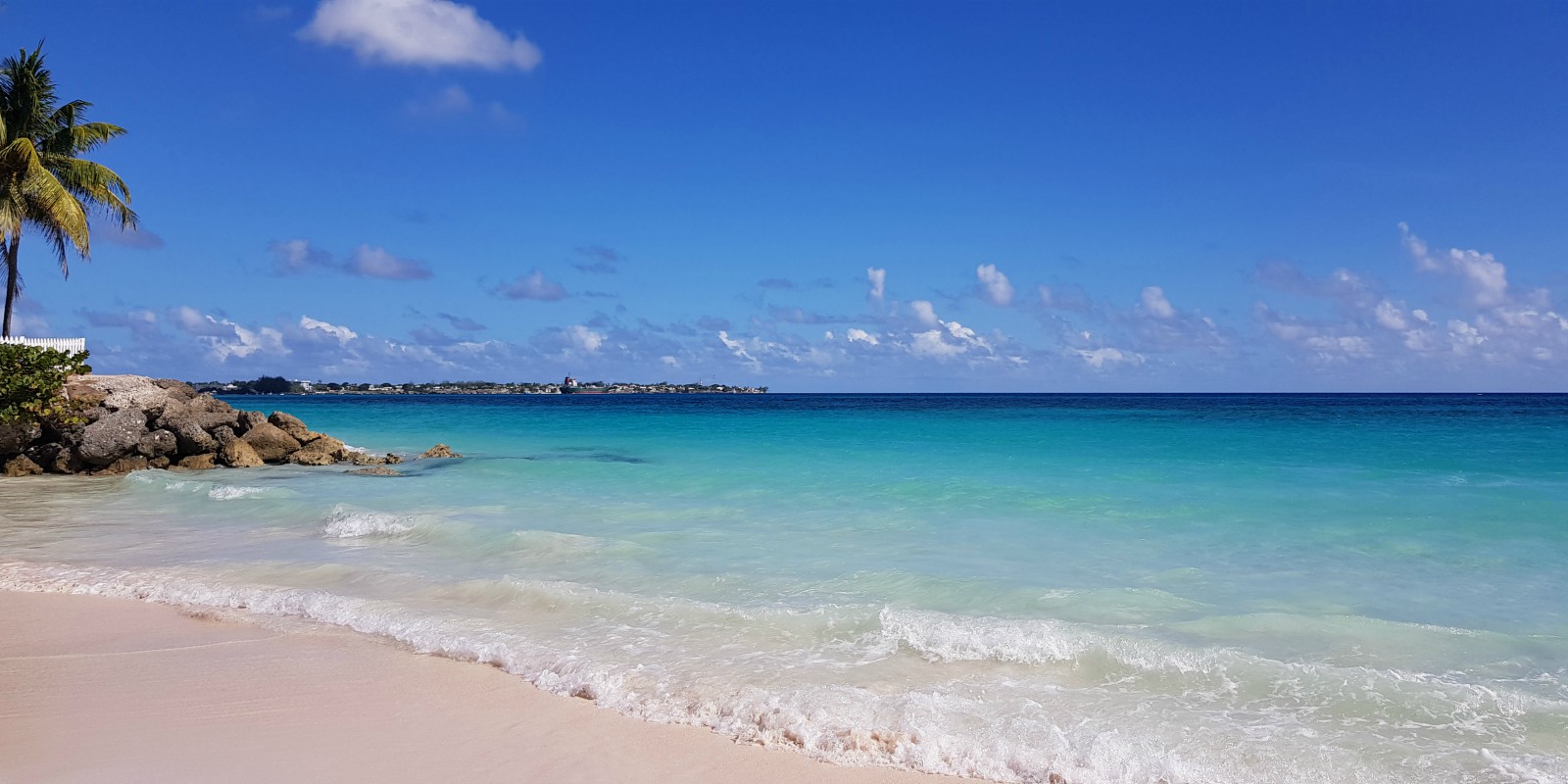 We spent five days at the Barbados Food & Rum Festival to discover everything this incredible annual celebration has to offer.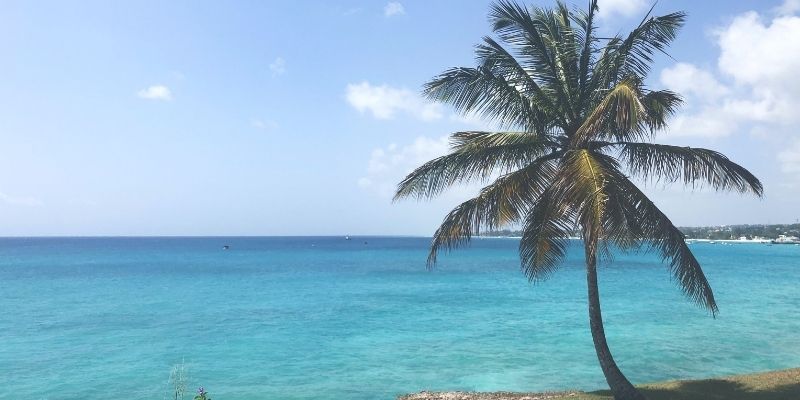 Heading off to enjoy the annual Barbados Food & Rum Festival, our Personal Travel Advisors Chloe and Elizabeth jumped right in to the action.
But before we get too far into everything the ladies got up to on their five-day itinerary, let's find out a little bit more about the festival. 
---
What is the Barbados Food & Rum Festival?
Many celebrate Barbados as the hub of culinary exploration in the Caribbean. In fact, the island is known as the culinary Capital of the Caribbean. 
Now in its 11th year, the festival was developed as an opportunity for some of the island's many incredible chefs, restaurants, bars, mixologists and resorts to showcase their talents. 
But with all those mouth-watering meals and mixes to go at, what did our dynamic duo get up to?
Here's their day-by-day guide on what to expect at the festival, with their favourite bits by day from Chloe and by night from Elizabeth.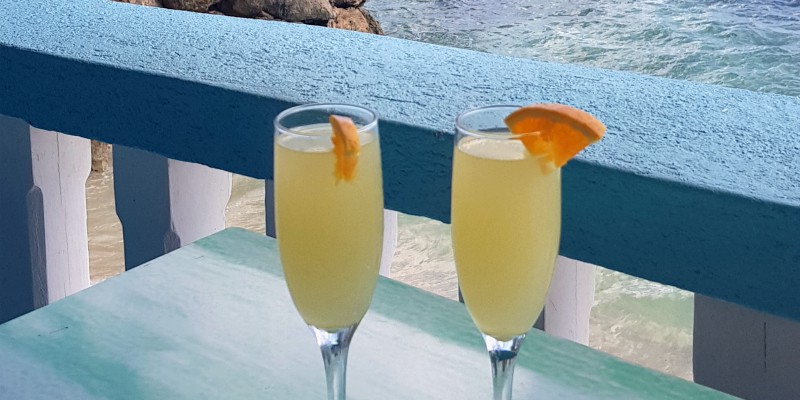 ---

---
Day one: Touchdown at the Barbados Food & Rum Festival
We arrived in sunny Barbados at Southern Palms Beach Club Hotel in St Lawrence Gap. A traditional B&B in perfect proximity to 'The Gap' in order to get out and explore all the bars, restaurants and resorts.
The room stayed in overlooked Dover Beach which was beautiful to wake up to every morning.
This evening, we went out to Harbour lights, a nightclub in Bridgetown which is most popular on a Wednesday and Friday. Drinks are great value for money as you pay an entry fee of roughly £25 which includes unlimited drinks all night, let's just say you may wake up with a bad head in the morning.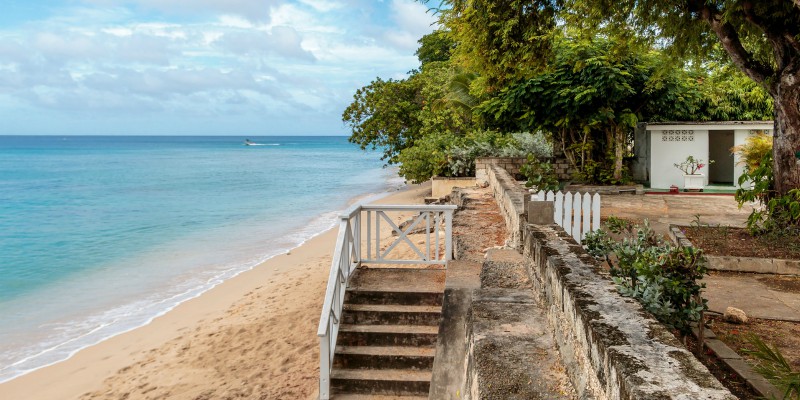 ---
Day two: Slipping into some new Sandals
By day – Chloe
On our first full day we headed to Sandals Barbados and Sandals Royal Barbados to experience the two stunning resorts and all they have to offer.
We went on a tour showcasing the Club Levels, stunning rooms and facilities and even had the luxury of viewing the heighest room category at the Royal Barbados resort. A Beachfront One Bedroom Sky Pool Butler Suite which was truly breath-taking!
The resorts feature 18 dining options with 5 bars, perfect for a Food & Rum Festival. With a 5* global gourmet concept meaning you can sample delightful dishes including Steak, Teppanyaki, Indian and beautiful French cuisine. One restaurant is perched on the rooftop with panoramic views of the South Coast. The Sky-Bar is a must-do for pre-dinner drinks or to simply watch the sunset with a tipple in hand.
By night – Elizabeth
Oistins was the place to be as they held the opening to the 10th anniversary of the Barbados Rum and Food festival. Chefs were serving Caribbean dishes and various cocktails to try.
When visiting Barbados any other time of the year the Oistins Fish Fry on a Friday is still a great party to see. There's local delicacies, lots of rum and an array of entertainment.
Speaking of entertainment. One band to keep an eye out for in Barbados is the traditional Tuk band. This is a traditional Barbadian street band consisting of a double-headed bass drum, triangle, flute and a snare drum. Usually they're accompanied by a female dressed in a long gown with an exaggerated behind. This was a great evening.
Top tip
I'd recommend purchasing a small bottle of rum at Oistins rather than buying individual drinks. You'll have a great time and it'll work out cheaper in the long run.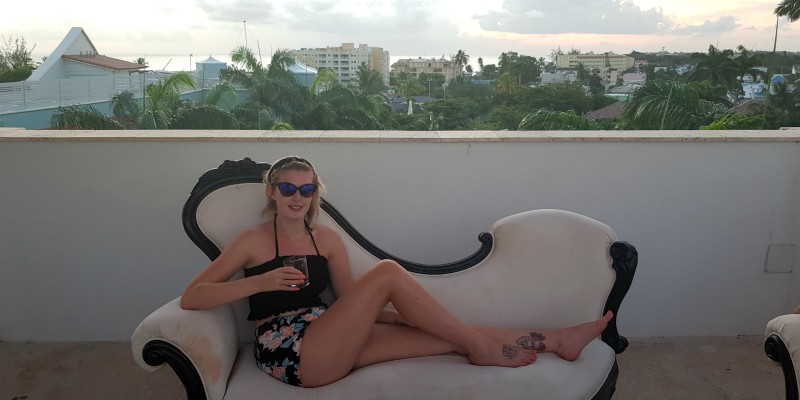 ---
Day 3: Oceans and Sea Breeze
By day – Chloe
On our third day we enjoyed the experience of Ocean Two Resort & Residences and Sea Breeze Beach House on the South Coast.
Both resorts are part of the Ocean Hotels Collection and are some of my favourite properties in Barbados.
Ocean Two 
Ocean Two is a beachfront luxury resort featuring a variety of room options from standard hotel rooms to luxury suites featuring fully-equipped kitchens, dining areas and multiple bedroom options. Located just a 10 minute walk from St Lawrence Gap you are close by to bars and restaurants and in easy reach of transport links around the island too.
Sea Breeze
Our second hotel of the day was Sea Breeze Beach House which is our favourite hotel in Barbados. A boutique style all-inclusive hotel with a stunning beach set in a secluded Caribbean bay. Featuring three pools, adult only Jacuzzis, 1000ft of beachfront and numerous bars and restaurants you are spoilt for choice.
Food and drink at the resort is fantastic. From casual dining options during the day including a rum shop café, to gourmet dishes in the evening. With the added opportunity to dine as part of the Chef's Table with a five course tasting menu paired with a selection of fine wines for a small supplement once a week.
The resort also features a great programme for those travelling as a family. A children's club and teens club with kid friendly dining options featuring kids menus at all a la carte restaurants. Plus, early seating available from 6.30pm.
Decorated in muted tones with hints of Caribbean flair and colourful wall-art, accessories and soft furnishings.The resorts offers room options featuring up to four bedrooms, making it an ideal choice for families or groups.
By night – Elizabeth
After checking out the island a little, we once again jumped right in to all the Barbados Food & Rum Festival had to offer. Attending the Cocktail Kitchen, which is a restaurant in 'The Gap'.
Here, we experienced a 'Gourmet Safari'. A five-course meal accompanied by a fantastic rum cocktail for each course. I loved the Lobster and breadfruit! The fruit just tasted like a Barbados potato. Well worth a try.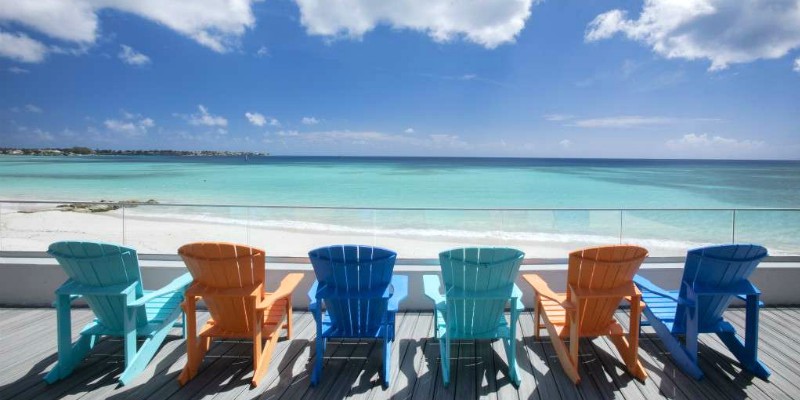 ---

---
Day 4: A visit to Turtle Beach
By day – Chloe 
Our fourth day included a visit to Turtle Beach Resort on the South Coast which is part of the Elegant Hotels chain.
To give you a little more info about how this resort feels. The hotel itself features a grand reception area with views out onto the courtyard and main restaurant which allowed the Caribbean breeze to flow through. Their signature welcome drink of traditional Bajan lemonade was the perfect way to settle us in.
We were taken on a resort tour showcasing a variety of room types as well as the main amenities and restaurants. The resort features an ice-cream parlour which is perfect for both the little ones and adults alike. It also offers a coffee bar and deli serving up signature hot and cold lattes, tea, savoury snacks and grab & go bites.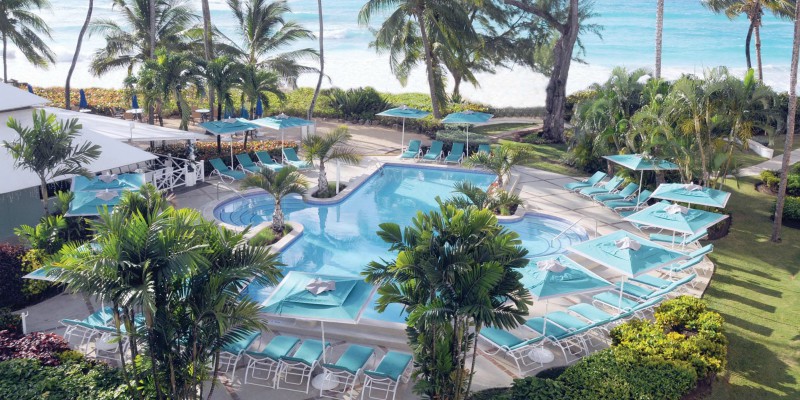 More about Turtle Beach
Benefitting from a great all-inclusive package which includes beach & pool Ambassador service. This is where a dedicated member of staff will serve you drinks, help arrange any additional services such as spa treatments or romantic dinners, as well as serving up afternoon treats like ice cream and fresh fruit.
A bonus feature of Turtle Beach is you're able to enjoy the other Elegant properties around the island. With their Taste of Elegance Dine Around programme giving even more opportunities to indulge during your stay. Just arrange your transport at the front desk and plan your experience
By night – Elizabeth
After the day's sightseeing we headed out in search of some Bajan music (never too hard to find).
I really enjoyed the entertainment at Southern Palms. This was a brilliant local band and the perfect start to the evening.
Later we headed out to 'The Gap', where I visited a rum shack, McBride, The Cove and Sharkey's which are all fantastic local bars.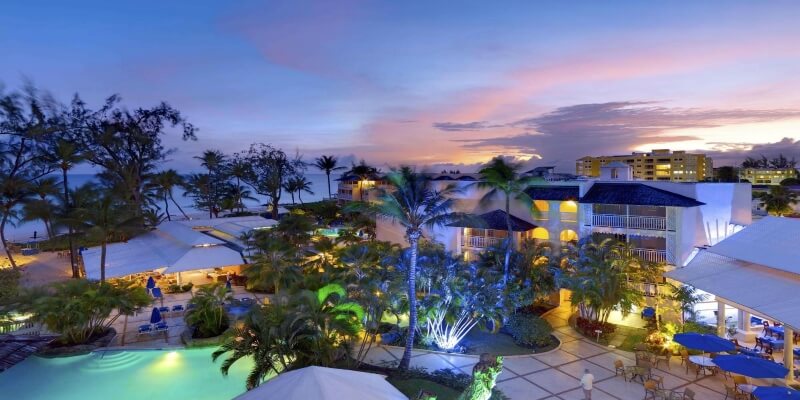 ---
Day 5: Shopping and Lunch in The Gap
By day – Chloe
On our 5th and final day we headed out to experience the South Coast with a spot of shopping and lunch.
We walked down into St Lawrence Gap and then jumped on a Reggae-Reggae bus. A local bus pumping with reggae music, a must-do experience to truly immerse into island life. Souvenirs and gifts for family were the focus of the day. We looked around the shopping areas in Rockley and local beach huts along the cost selling a variety of items.
Next stop was a trip to Chefette which is a fast-food restaurant chain renowned in Barbados. Famed for it's Rotis' and Broasted Chicken meals, we indulged in an ice-cream to escape the mid-day heat. After the sweet icey treats we strolled back to The Gap where we had a late lunch at a gorgeous restaurant called Mimosa's. An Italian eatery overlooking the mesmerising Caribbean sea – a perfect treat on our final day.
By night – Elizabeth
Sunday night we attended the final event of the Barbados Food and Rum Festival at Illaro Court. The Epicure Evening of Elegance is held at the home of Barbados' first female Prime Minister.
Here we experienced a selection of canopes served by the Caribbean's best chefs. As well as mouth-watering drinks served by mixologists set to a background of singers and bands entertaining on the stage.
This evening topped off our trip. Finishing the night at Dover Bar with the locals who love their karaoke. Barbadians often travel to the west coast every Sunday for karaoke, this side of the island if definitely next on my must-see travel list.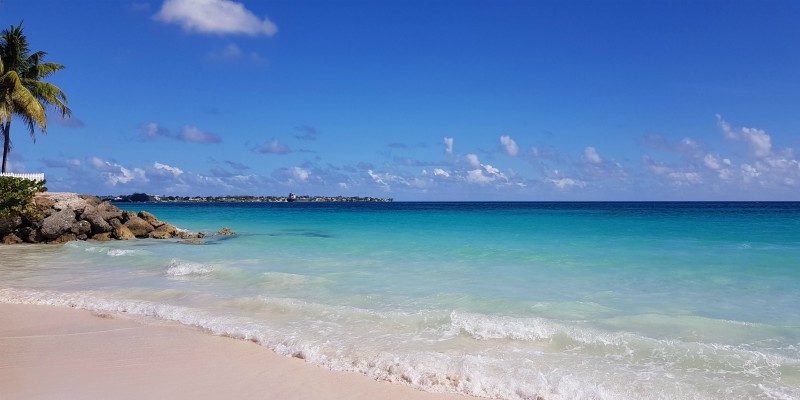 ---
Plan your own Bajan adventure
The Barbados Food & Rum Festival takes off every October. So it's definitely worth making sure you plan your next Bajan excursion around the celebrations. 
If you're ready to get your trip on the books, click the button below and we'll take you through seven affordable resort options for your festival HQ.