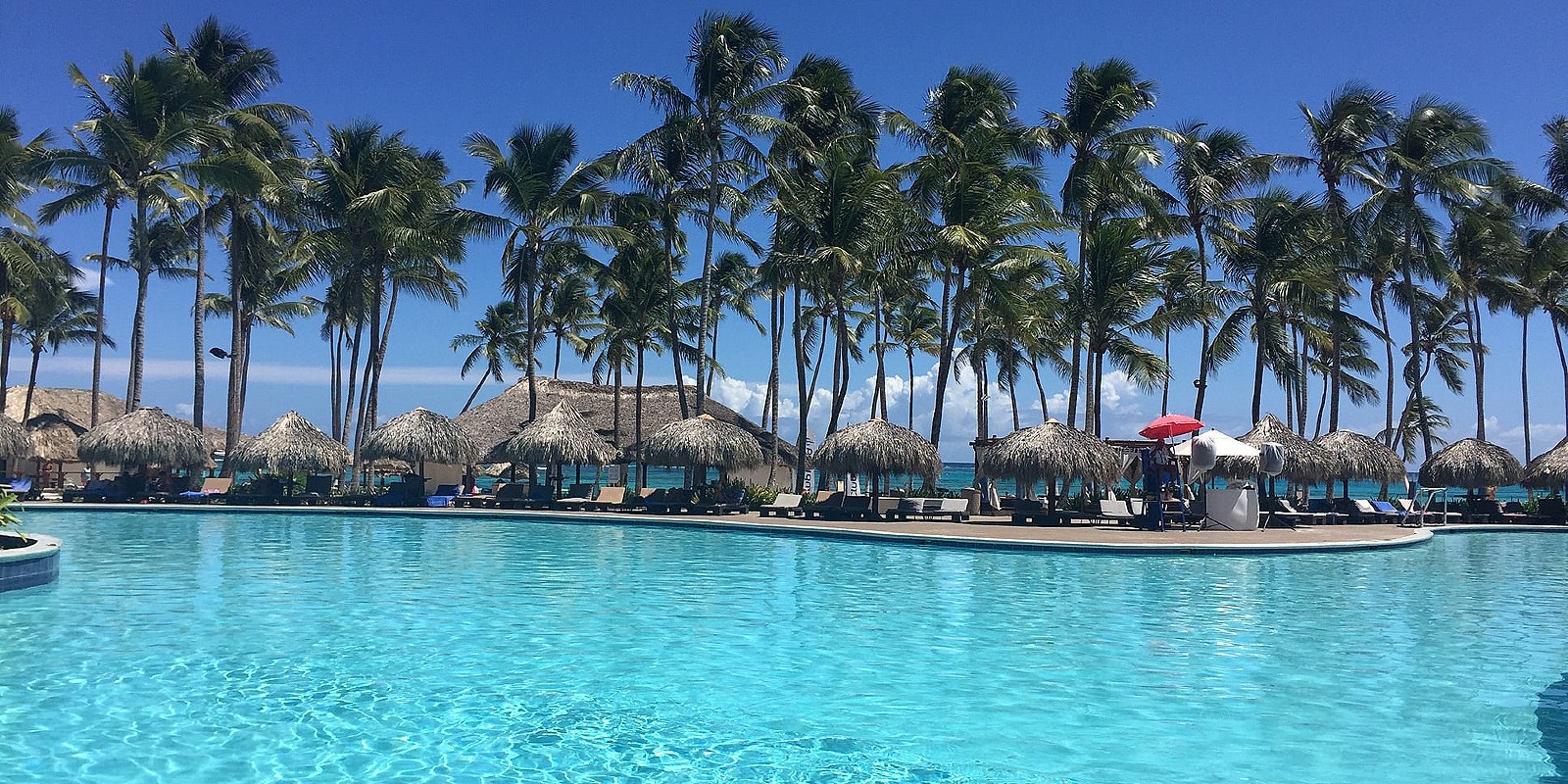 These three Punta Cana resorts are delivering fun in the Dominican sun and we can't get enough.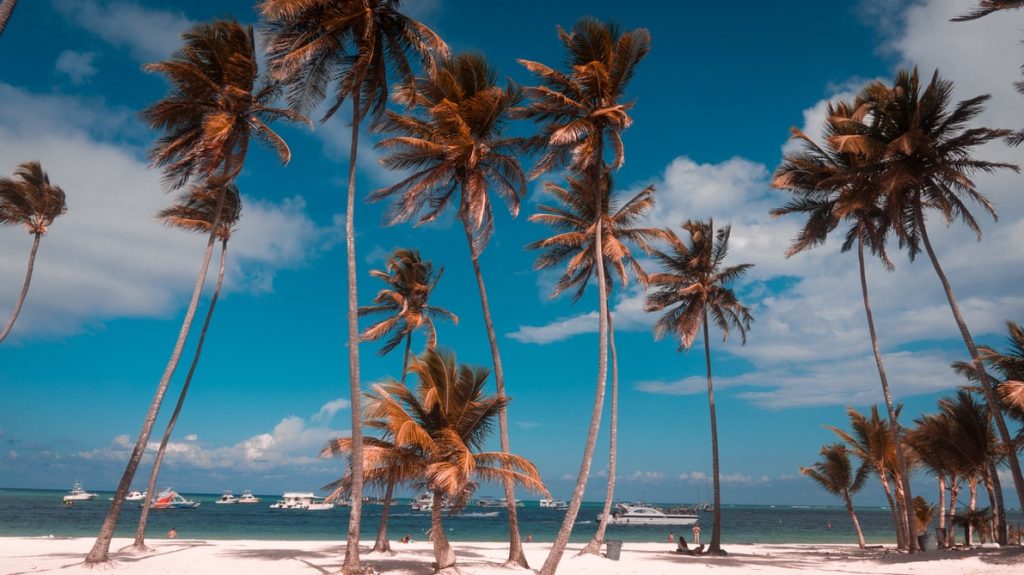 It's not often we lose our cool here at Caribbean Warehouse. But these three incredible Punta Cana resorts are getting holidaying in the Dominican Republic spot on and we're absolutely here for them.
---
Top of the pops in Punta Cana!
This trio of awesomeness are exactly what you need in your holiday life:
Lopesan Costa Bavaro Resort, Casino & Spa
Ocean El Faro El Beso
Excellence El Carmen
---

---
High-end holidaying
Now that we've bid a fond farewell to the dreaded traffic light system the Dominican Republic is back on the menu and we couldn't be happier.
There's many reasons why we love Punta Cana. But one of the main reasons is the incredible resorts which deliver everything you could want for an unforgettable break.
An intoxicating array of activities, stunning beaches and, of course, incredible cocktails make this trio the Punta Cana stand out's. Whether you're a travelling twosome or you're looking to blow out the family cobwebs with a bosting break, these destinations have what you're looking for.
But enough talk, let's get into that terrific trio of resorts in more detail.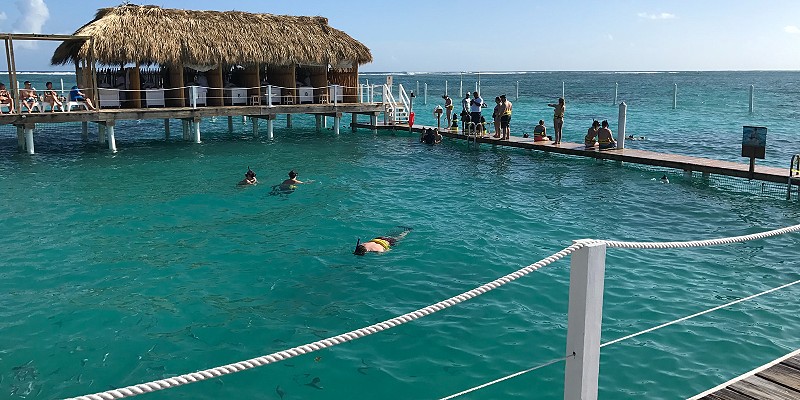 ---
Lopesan Costa Bavaro Resort, Casino & Spa 
In short… why wouldn't we love this place? But you probably want a bit more detail than that, right?
Well, with a miasma of things to do, Lopesan Costa Bavaro Resort, Casino & Spa is perfect for anyone. From large families through to couples looking for a romantic Caribbean getaway there's something for everyone.
For example, Lopesan features a place called 'The Boulevard'. It's jammed-full of amazing restaurants, bars and incredible entertainment.
Take a walk down the Boulevard and decide which international cuisine you want to sample tonight. Once you've decided you won't be far away from somewhere to settle your craving. 
Away from the restaurants, you can also make use of the amazing amenities. For example, the kid's club, casino and on-site spa are all ready to welcome you. So, travellers of all ages can find a corner of this beachfront paradise for them.
---
---
Ocean El Faro El Beso
A newly built hotel boasting stunning, chic interiors which allow you to slip into comfort. Ocean El Faro El Beso is aimed at delivering pure relaxation.
The resort's beachfront location puts you right on the golden sand of the Dom Rep's Caribbean coast. Moreover when you're done admiring the majesty of the coastline, take your reclining elsewhere with a meander along the resort's lazy river.
After long days relaxing under the Dominican sun, go on a wander through the resort and come a across a plethora of drinking and dining options. From succulent Italian classics through to bold Asian flavours, you can have the dining experience of your dreams.
If all that lounging, drinking, dining and making merry starts getting a little on top, fear not. The on-site spa and fitness centre are the perfect places to head for some exfoliation and self-care.
Another element which makes Ocean El Faro one of our top Dom Rep resorts is the 'El Beso' area. This portion of the resort is reserved specially for the grown-ups. Within the El Beso section you'll find adults-only restaurants, bars and rooms. So if you want an activity-packed adventure for just the two of you, you'll find it here.
---
---
Excellence El Carmen
Excellence El Carmen is one of the most popular resorts in Punta Cana for a reason… it's incredible. Plenty of first-class bars, restaurants, pools and other facilities cement this reputation.
A slice of pure adults-only paradise in Punta Cana. Excellence El Carmen has won multiple awards from TripAdvisor for quality service and it's easy to see why. Like a village of tranquillity on the Caribbean coast it's perfect for escaping the hubbub of modern living.
Lounge to your heart's content on the glistening beach or in one of the 23 soothing pools dotted around the site. The resort itself blends modern architecture and contemporary interior design with Caribbean flair to create a stunning environment for an unforgettable, and very Instagrammable, break. 
The Miile Spa is the perfect place to dial up the relaxation on your Dom Rep escape. Whether you take advantage of the incredible list of beauty therapies available or choose to indulge in some of the luxurious treatments. The spa will leave you feeling renewed and ready to start, end or continue your break completely rejuvenated. 
---
---
Ready to pack?
We don't blame you! But we also undertand it's been a while since you last touched down in the Dom Rep.
So to help you acclimatise a little easier, we've compiled a list of reasons why we love Punta Cana. Think of it as our love note to this stunning dsestination. Now you know where you should be staying, we think it's only right you start getting excited.
Click the button below and we'll remind you why you started looking at Punta Cana in the first place.