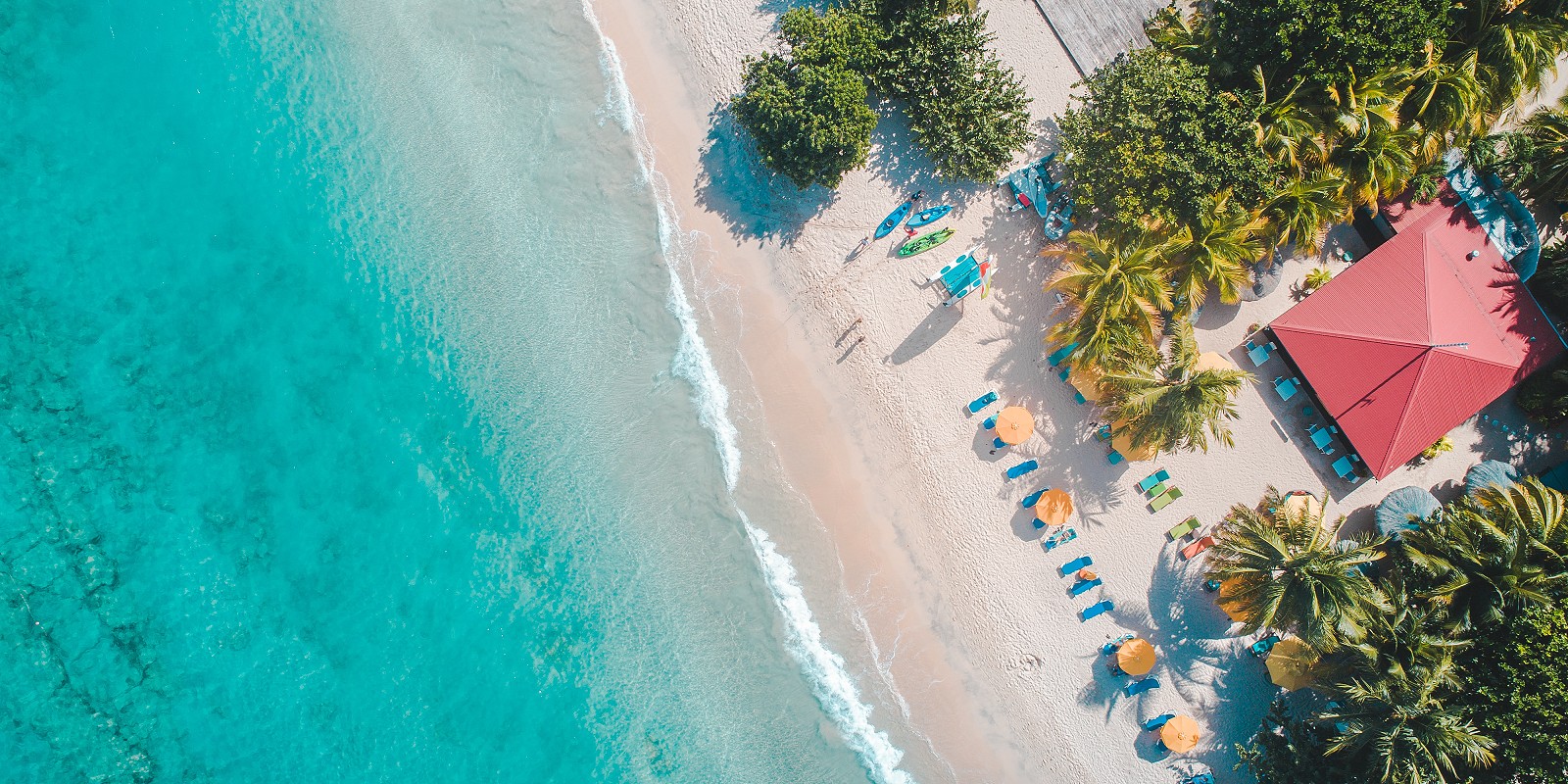 These eco-friendly Caribbean resorts deliver the wow! As well as a reduced carbon footprint.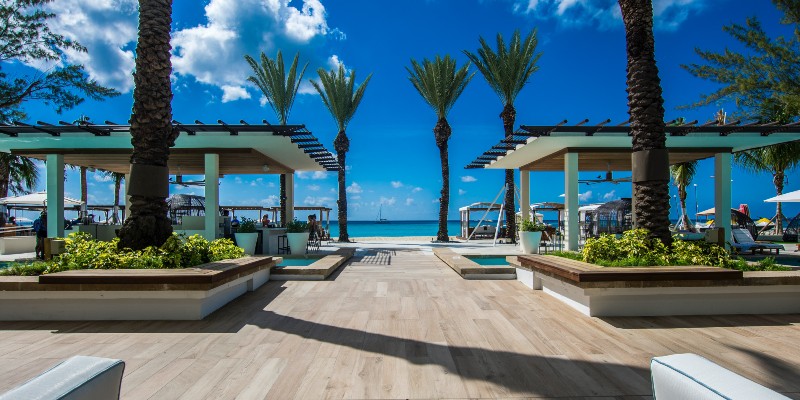 Eco-friendly Caribbean resorts are the perfect marriage of luxurious living and environmentally good vibes.
If you can relax on your trip knowing the stunning hotel you're reclining at has a green agenda, then it makes for an even more enjoyable trip.
In this blog, we'll shine an energy-efficient light on six awesome resorts delivering eco-consciousness with their luxurious amenities. So let's introduce you to the resorts and talk more about what the travel industry is doing to go greener.
---

---
6 Eco-Friendly Caribbean Resorts
Sunset At The Palms
Secrets St James Montego Bay
The Verandah Resort & Spa
Moon Palace, Cancun
Colony Club by Elegant Hotels
Bay Gardens
---
Sunset At The Palms
Escape to the verdant world of Sunset At The Palms.
In this awesome resort, you can spend your days relaxing among the lush space among the trees. Treehouse accommodation offers a real feel of natural living.
In addition to the au naturale feel of the rooms, this lofty base in the canopy also allows you the chance to feel closer to nature. Away from the rooms, a list of activities like kayaking, windsurfing, and snorkelling offers more opportunities to learn more about the local ecosystem. 
---
Secrets St James Montego Bay
A stunning five-star resort, Secrets St James Montego Bay finds itself in an incredible area of Jamaica. But it also holds  Travelife Gold and Rainforest Alliance certification, so you know it's more than just a pretty hotel.
The resort is challenging climate change by minimising the amount of waste it produces. Moreover, activities like beach clean-ups and local cultural adventures have been added to its leisure offering – so can get involved too!
---
The Verandah Resort & Spa
Moving over to incredible Antigua, The Verandah Resort & Spa is carrying the green flag for luxurious resorts on the island. 
The resort helps visitors learn more about the surrounding area while utilising products and services from local producers. This commitment to working with regional farmers and creators has led to Verandah gaining Green Globe certification. 
Nowadays everything the resort does is geared around improving the local community and the quality of life for its residents. 
---
Moon Palace, Cancun
With a name like Moon Palace, you already know this place is going to do a great job of blending environmental practices with luxurious amenities. 
As a five-star beachfront resort, Moon Palace has the high-end touches completely wrapped up. But through its commitment to recycling, it's also bossing the green game too. 
An organic 'market garden' on-site cultivates microgreens, used to add those finishing touches to gourmet dishes. Waste from the restaurants is used to create the compost which grows the greens. We all love Cancun, so it's great to know the resort you're staying at is doing its bit to keep it amazing.
---
Colony Club by Elegant Hotels
Another recipient of Green Globe accreditation. Colony Club by Elegant Hotels is a five-star resort, but this time there's more of a health and well-being approach to cleaner living. 
The health-conscious menus here are adorned with dishes showcasing ingredients from local producers. In addition, those delectable dishes are topped with fresh herbs from the resort's organic gardens. 
Away from the menus, there's a selection of leisure activities available if you want to learn more about the local area. From wandering the stalls at Holders Farmers Market to exploring Barbados Polo Club. 
Colony Club by Elegant Hotels

Enjoy delicious meals with stunning views

That marvellous menu is curated around seaonsal fruit and veg from the resort gardens

Spend time sunning yourself on the sand

Or around the main pool area

Nature has created a soothing environment around this resort

Spacious and stylish suites

And picture perfect views from the balcony
---
Bay Gardens
Time for a bumper escape to close out the countdown. At Bay Gardens you can actually bag three resorts for the price of one. But, you also get a visible commitment to greener tourism. 
From Bay Gardens Inn to Bay Gardens Beach Resort & Spa, take the chance to get involved in conservation activities. Or at least see them being carried out. 
Elsewhere, the Bay Gardens bunch educates their staff on how to be more environmentally conscious. There's also a robust recycling process in place across the sites, as well as a tie-in to local producers. 
Now you know what those six resorts are up to, how about we check out what the wider tourism industry (including us) is doing to tackle the issue of climate change. 
---
Reducing Our Carbon Footprint
With the introduction of cheaper airfares and increased routes hitting destinations across the world, travel has boomed since the 60s. But this increase has led to the tourism industry being responsible for 8% of the world's carbon emissions. 
Nowadays though, there are now a number of organisations and initiatives in place globally to combat climate change. It's also why we've committed to two things:
We set up a partnership with The Travel Foundation aimed at making it easier for you to donate to the charity at the point of booking
We've also made it simple for our green holidaymakers to find an eco-friendly collection of resorts that have the environment at the forefront of what they do – that's right, there's more where these six came from
So is there anything you can do to take the fight to climate change while you're away?
---
What Else Can We Do to Battle Climate Change on Holiday?
We all want to carry on travelling, but we need to ensure we're doing it as consciously as possible. After all, we want to see the world's incredible natural beauty in the flesh, right? 
There are a number of ways to reduce your carbon footprint on holiday. From trying local cuisine when you're away to offsetting your carbon footprint by donating to a number of environmental charities. 
A nice place to start though is by ensuring the resort you've chosen is committed to the cause too. We have our eco-conscious collection, plus the six resorts featured here. All these resorts have achieved TripAdvisor GreenLeaders Programme accreditation.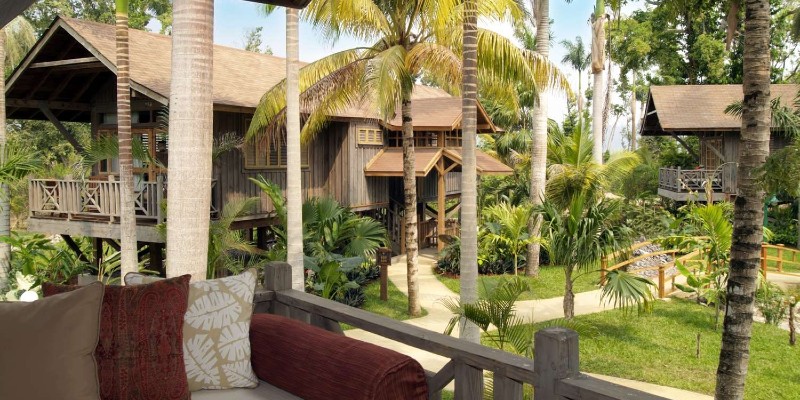 ---
Explore More Green Caribbean Resorts
While the six resorts we've outlined are doing great things to challenge climate change, there are more out there. 
Our collection of eco-friendly Caribbean resorts is designed to place the green leaders in the region all in one place for you. Click the button below now to check them out or find out more about the ones we've listed above.