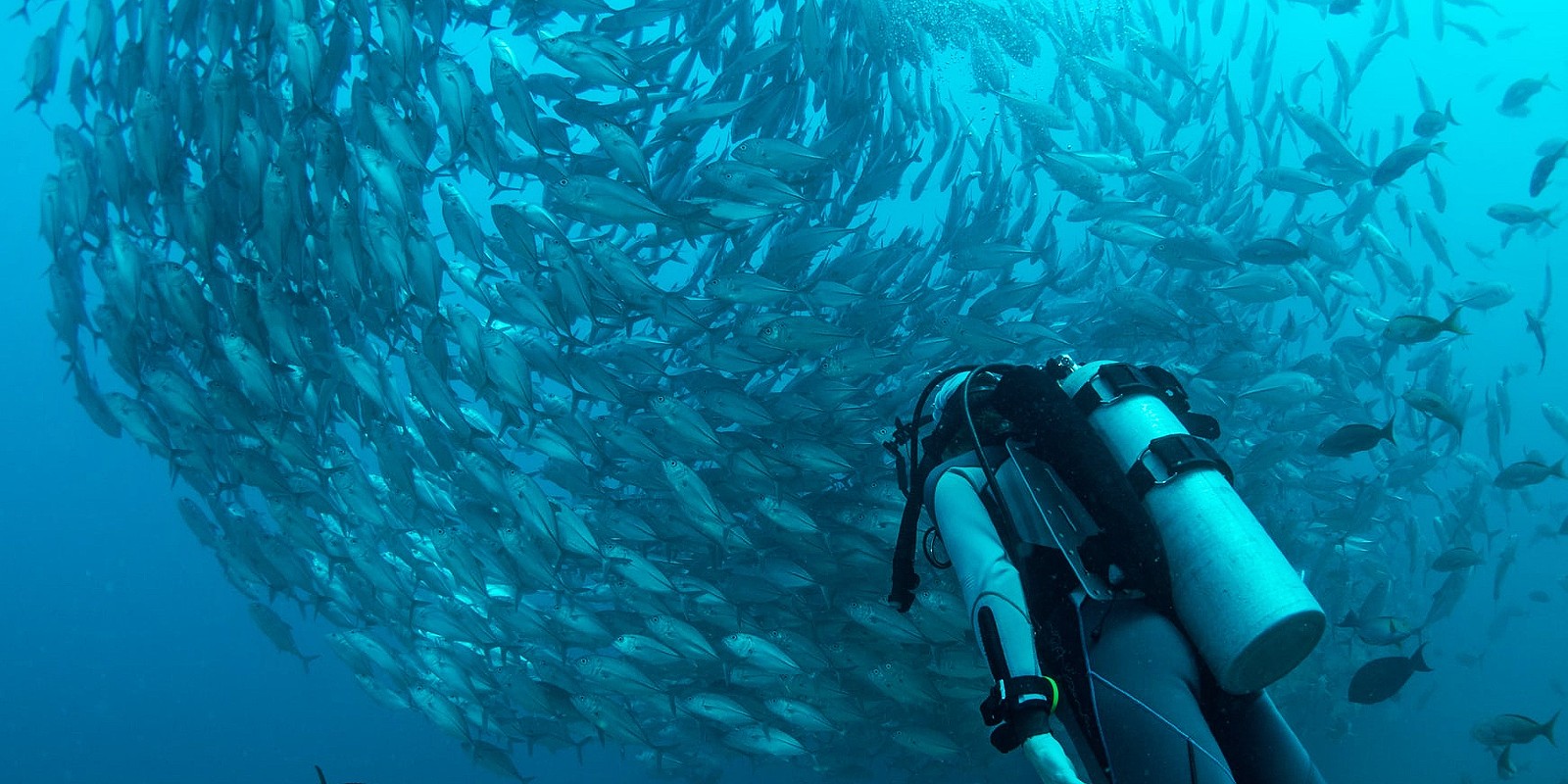 Distinguished diver Gerry Green tells us all about her experience diving at Sandals Barbados.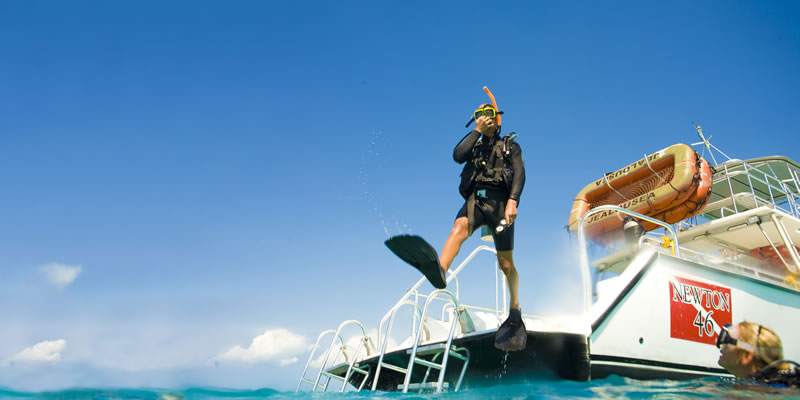 The diving at Sandals Barbados has always been a benefit to staying at the incredible resort. But our submersion specialist, Gerry Green, went along to find out what is was like for savvy swimmers as well as submarine starters.
---
Diving excursions
There are plenty of resorts around the world offering diving excursions. Many pride themselves on having the perfect location for getting out on a submarine soujourn.
But are these excursions worth it? We caught up with diving aficionado, Gerry Green, after her trip to Sandals Barbados to hear about her experience.
Gerry is a diver and Youtuber who's soothing underwater videos have racked up millions of views. After hearing her opinion on the best holiday destinations for scuba diving, we jumped at the chance to speak to her again about her latest aquatic adventure at one of our favourite resorts.
So, over to Gerry to talk us through her experience diving at Sandals Barbados.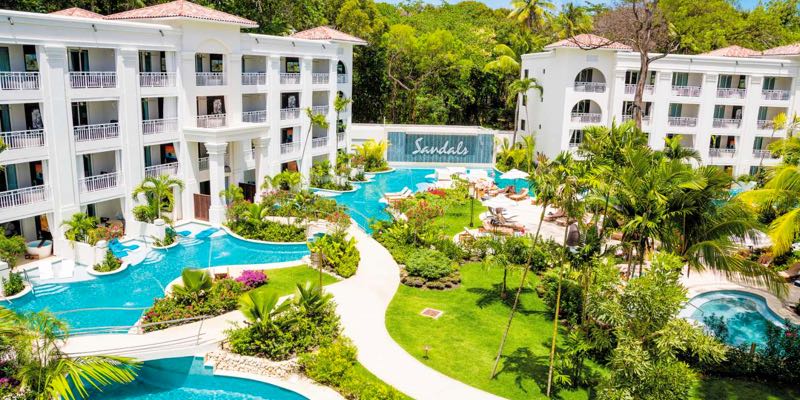 ---

---
How was Sandals Barbados?
We have had a couple of dive trips in Barbados and around the Caribbean. But this is the first time we've stayed at Sandals Barbados.
Scuba diving is included in the Sandals Club Level all-inclusive experience, so we decided to give the resort a go. Myself and my husband love to dive everyday, when we're away, so the deal just made sense.
But, I must say, we did go into the trip with preconceived notions of what diving with a resort would be like. We're used to planning our own itinerary so we were a little concerned about the groups being too big and the dives too short.
However, we were pleasantly surprised and would definitely look for more Sandals resorts to stay and dive at in the future.
---
---
Do you need to be an experienced diver?
The dive team for both Sandals Royal Barbados and Sandals Barbados were very friendly and took safety very seriously. They also made it fun for all experience levels.
Whether you're a novice having a go for the first time or an experienced diver, you're well taken care. The trips take in a good variety of dive sites in the area too, rather than just staying near the resort.
PADI courses are available for divers of all levels at the resort. We saw a mixture of new divers getting certified and people trying it out for the first time, as well as experienced divers.
Equipment is also included so don't worry if you don't have your own kit. We have our own equipment which the team allowed us to store on the boat, which was a nice touch.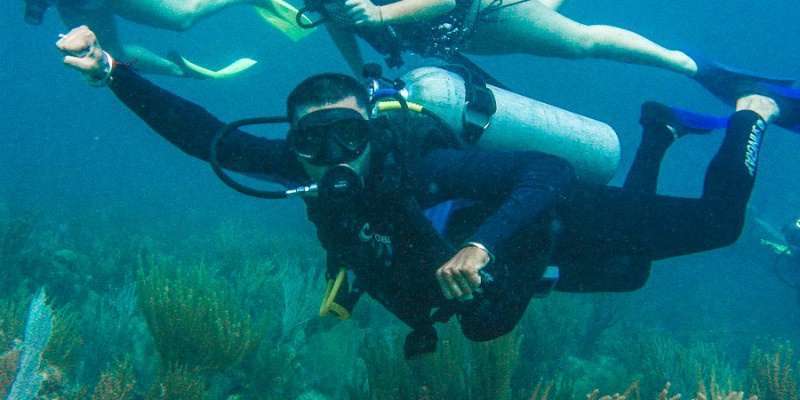 ---
What was the diving like?
Admittedly the dives are shorter than we're used to, the safety stop starts around 35 minutes into the dive. But this does ensure you make the most of every minute. Although, some dives lasted more than 45 minutes which was great!
Barbados is such a great place for diving as the conditions are usually calm with not much in the way of current. So divers of all abilities can get out in the water. The afternoon dive is perfect for novices, it always goes to the sheltered and tranquil Carlisle Bay. Here you can see three wrecks and plenty of marine life including beautiful shoals of fish, turtles, and stingrays.
Before we got in the water there was a 25-minute bus ride to where the dive boat met us. It was all very COVID safe too, with masks being compulsory and windows remaining open at all times. We boarded the boat in Bridgetown, so it was super strange to be climbing aboard right next to the Houses of Parliament.
The boat was well designed making it easy to get in and out of the water. Whenever there were too many divers for one trip, more buses and boats were provided. So, you never feel like there's too many in your party. In addition, dive groups were guided and limited to six per group.
---
Were you able to explore other dive sites?
A great advantage of diving with Sandals is the size of the boat.
The larger vessel meant we could head to other sites in the south of the island, as well as those further up the West coast.
In the past, when we've dived with smaller operators, we were more restricted to local sites. So getting the chance to head off to other amazing sites was a definite plus.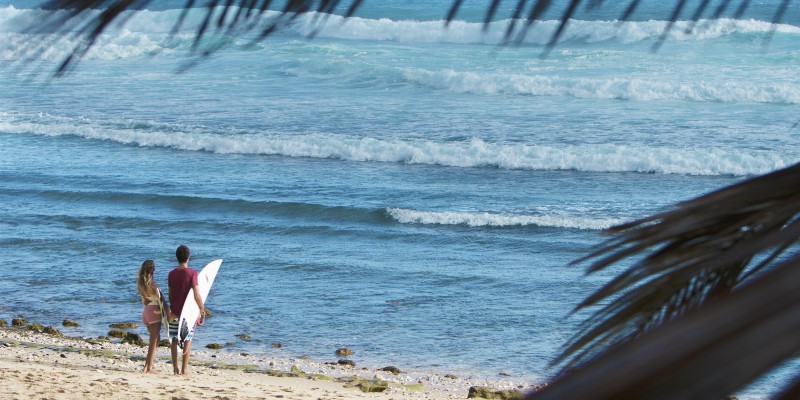 ---
Sooo, what did you think of the trip?
Words are insufficient to describe the marine life and underwater world of Barbados. Check out my 'Come Dive with me In Barbados' video below to see for yourselves!
---
---
Follow in Gerry's flipper strokes
Has hearing about Gerry's underwater adventure and Sandals experience got you chomping at the bit to get out to Barbados?
If so, you might want to reacquaint yourself with the island beforehand. Our first-time traveller's guide is perfect for getting you up to speed with what to expect in Barbados, as well as suggesting some top activities to try.