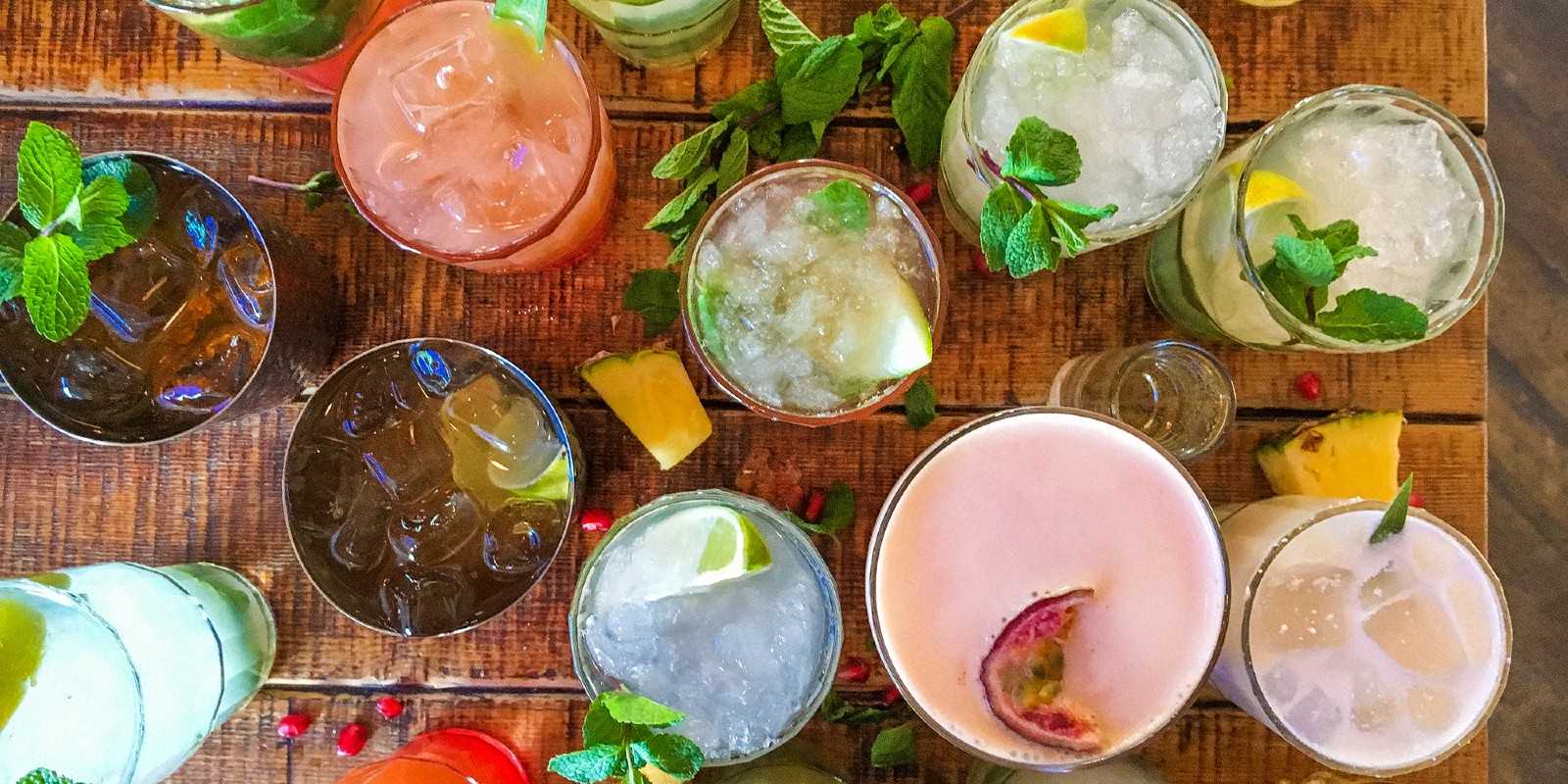 The gang at Turtle Bay tell us about four Caribbean cocktails that are perfect for providing a measure of sunny escapism to help banish your winter blues.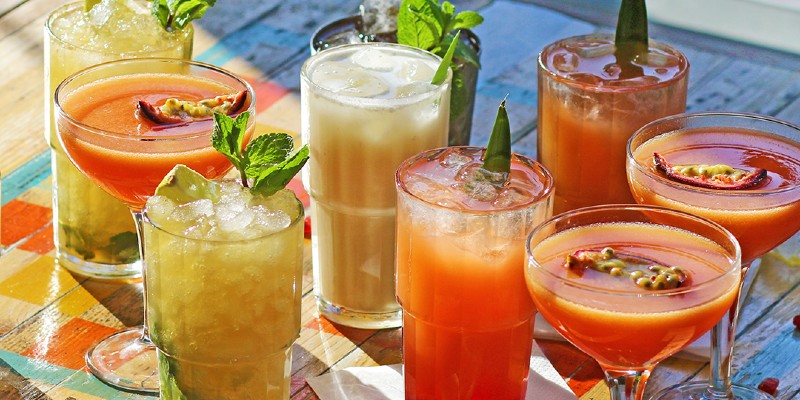 We all need a little taste of sunshine every now and again. So, if you're desperate to escape the grey skies and ice in Britain, then we've got the Caribbean cocktails to liven up your winter. It's the perfect replacement therapy for going away.
Recently we've told you all about the best places to chow down on delicious street food in Barbados and brought you expert opinion on where to eat in Antigua. But this time we're looking closer to home for our gastronomic island inspiration.
It's time to be transported. We've linked up with the talented Turtle Bay Bars and Restaurants team to discover how you can experience the blue skies and warming Caribbean sun with just one sip.
---
About Turtle Bay
Before we get into bringing you some top tipples, we'd better tell you a bit more about their creators.
In true Caribbean style, Turtle Bay are all about the good times. Relaxing with a few cocktails, sharing delicious plates with friends, catching up and hanging out.
Great purveyors of Caribbean culinary vibes, their cocktails are inspired by beach bars from around the islands. With fresh fruity flavours and plenty of sweet, sweet Caribbean rum, all served with a smile.
What could be more Caribbean than miles of smiles, rum, and fun?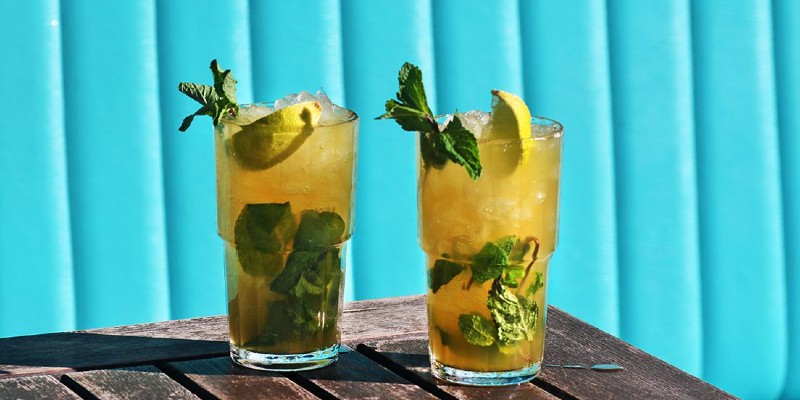 ---

---
4 top Caribbean cocktails
Now you know more about Turtle Bay, how about we talk you through the super-sunny Caribbean cocktails they've recommended for brightening up your winter.
Starting with someclassic Caribbean flavours…
1. Coconut & Grapefruit Mojito
Is there anything more refreshing than a Mojito? Well – we reckon there is – and it's a Coconut and Grapefruit Mojito!
Made with coconut flavour rum, as well as white rum, fresh coconut, mint, lime & grapefruit – this is tropical in a glass.
This drink pairs great with something spicy. We recommend Curry Goat or Curry Aubergine! Check out the Turtle Bay menu for more details.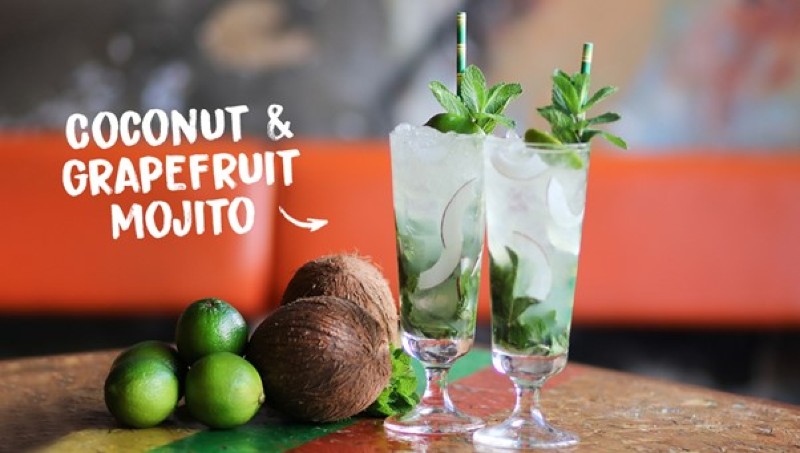 ---
2. Grapefruit Fizz
A throw-back to those summer days spent celebrating having nothing to do but soak up the sun's rays. The Grapefruit Fizz is the Turtle Bay twist on an Aperol Spritz.
Aperol is mixed with passionfruit puree, grapefruit & prosecco for a fresh, light cocktail that'll have your tastebuds dancing back to summer in no time. Plus, how summery does it look, this just screams fun in the sun!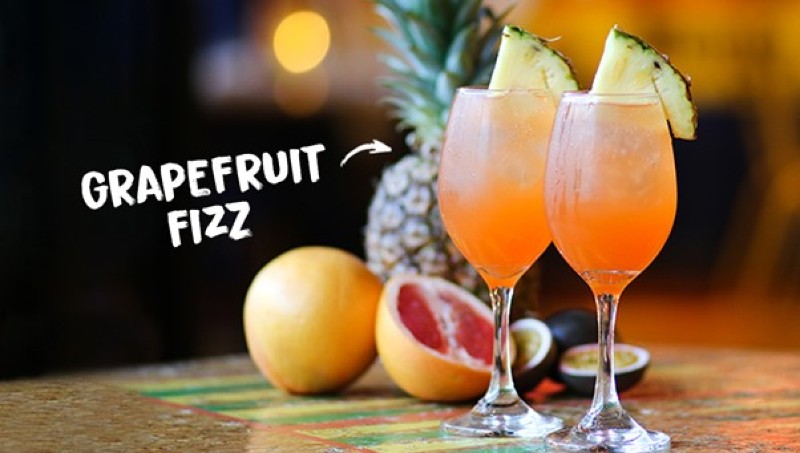 ---
3. Kingston Solero
If you're in need of a little treat, the Kingston Solero is just the one for you. Think ice lollies on the beach as the waves lap the shore, and you're pretty much there already!
A mix of white rum, mango, passionfruit, coconut milk, vanilla & fresh lime, it's a sweet and tangy glass of sunshine. Some say, it's that inspired by the islands, you can actually hear the waves as you drink it.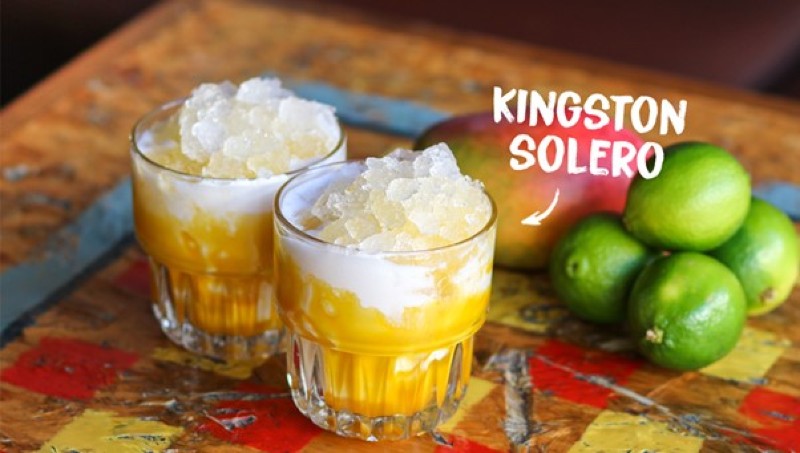 ---
4. Reggae Rum Punch – make your own
Does it even feel like summer if you haven't got a rum punch in hand?
The Turtle Bay Reggae Rum Punch is a fan favourite – and for a good reason; it's sweet, fruity and it really does pack a punch!
It's also super easy to recreate at home, so for those dark nights when you're in need of a little sunshine, give this one a try!
---
Holidays at home
We know that holidays are back on the menu again. But if you can't get away this year, having something super-sunny like these four Caribbean cocktails to choose from is not a bad second.
Find your nearest Turtle Bay restaurant now to start sampling them for yourself. On the other hand, if you're ready for some more food and drink-themed discovery, click the button below.
Let's send some more Caribbean immersion your way by telling you all about our experience at the Barbados Food & Rum Festival. We discover what the celebrations are all about. It's no surprise the locals love it so much.