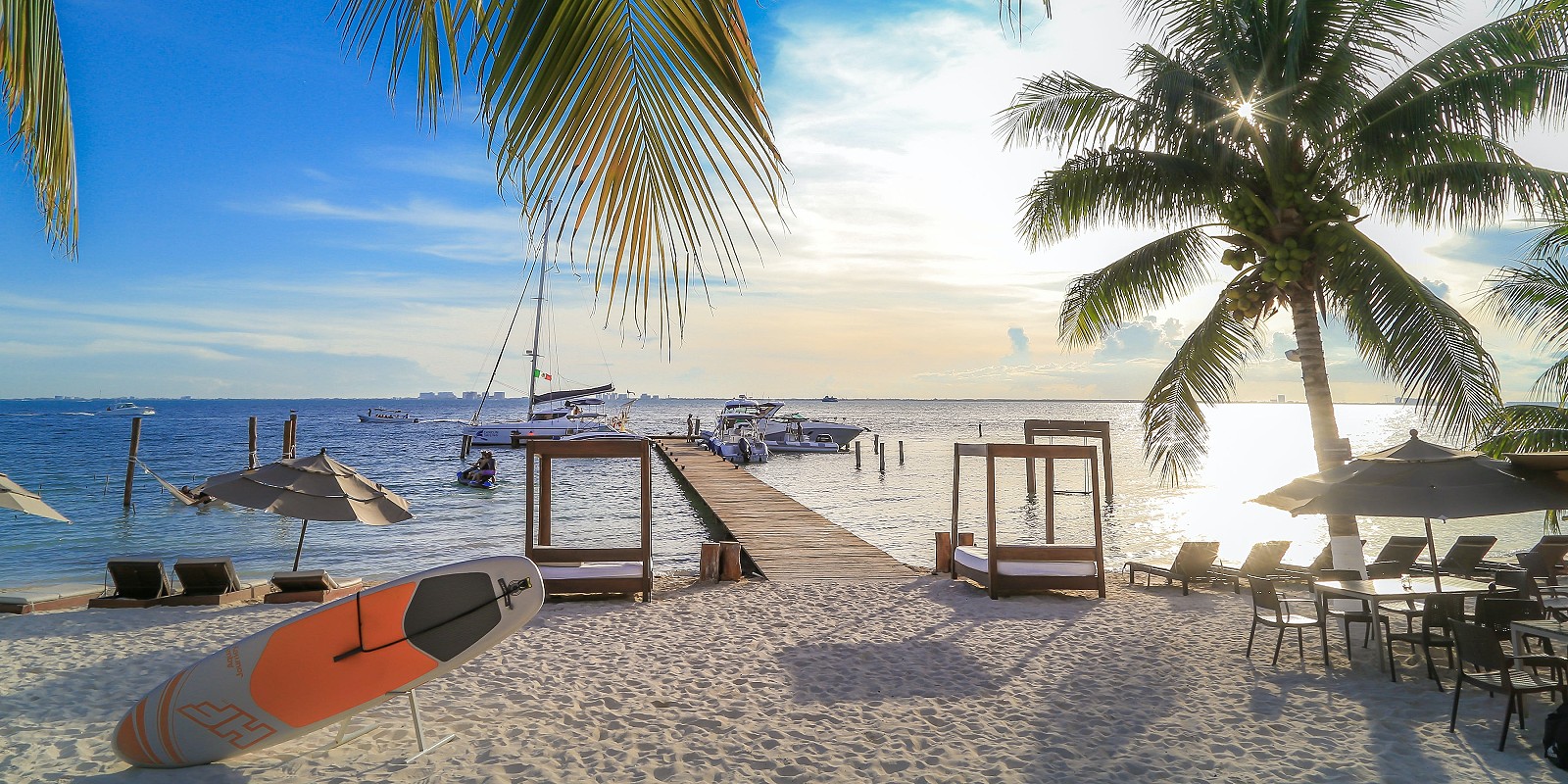 It's an icon of Mexico's Caribbean coast. But with so many amazing activities on offer, what are THE things to do in Cancun?
Known for its endless beaches, heavenly resorts, and endless entertainment venues, it's the epitome of Mexican holidaymaking. But, with so much going on, how do you know the best things to do in Cancun?
There are plenty of reasons why we love Cancun and the plethora of activities is just one. In this blog, we'll waste no time introducing you to all those incredible activities. So, you can be sure to pack your itinerary with classics.
Let's get straight into it then.
---
Best Things to do in Cancun
Chichen Itza
Explore the cenotes
Museo Subacuático de Arte
Museo Maya
Walk the Hotel Zone
Uncover Downtown Cancun
Snorkelling experiences
Xplor Adventure Park
Cancun scenic tower
Shop Mercado 28
Coco Bongos
Isla Mujeres
Las Coloradas
Experience a Luch Libre show
Baby sea turtles
Nichupte Lagoon
Visit Tulum
Explore Valladolid
Try a Mexican Taco Tour
Experience Xoximilco
Have a Temeczal
El Meco Ruins
---

---
1. Chichen Itza
When it comes to incredible things to do in Cancun, there's only one place to start.
Chichen Itza is an ancient Mayan civilisation that has been beautifully preserved. A UNESCO World Heritage site and one of the new wonders of the world, the oldest structure in the city dates back as far as the 5th Century.
The 98-foot tall Temple of Kukulcán is a sight to behold and definitely the main even of the site. Make sure you book an early tour though because we all know Chichen Itza which means it might be a trifle busy – but it's a big area so that shouldn't affect your enjoyment.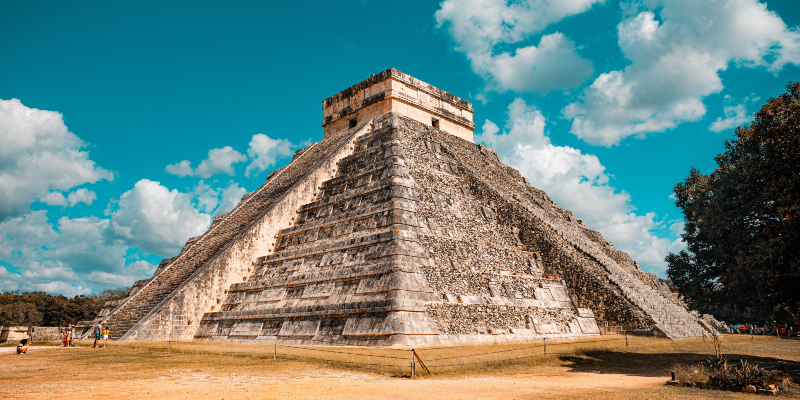 ---
2. Explore the Cenotes 
Exploring the cenotes in Cancun is one of those daydream moments. Some of the best natural attractions in Mexico, the staggering beauty of these natural pools, which have been made accessible by sinkholes, will stay with you forever. 
Generally, to reach one of the many cenotes in the region, you'll have to head out on a hike through the jungle landscape of the Yucutan Peninsula. But, wandering into the cenotes, you'll be welcomed by the scintillating landscape of a majestic cave and refreshing cerulean waters. Fill up your timeline with some jaw-dropping shots.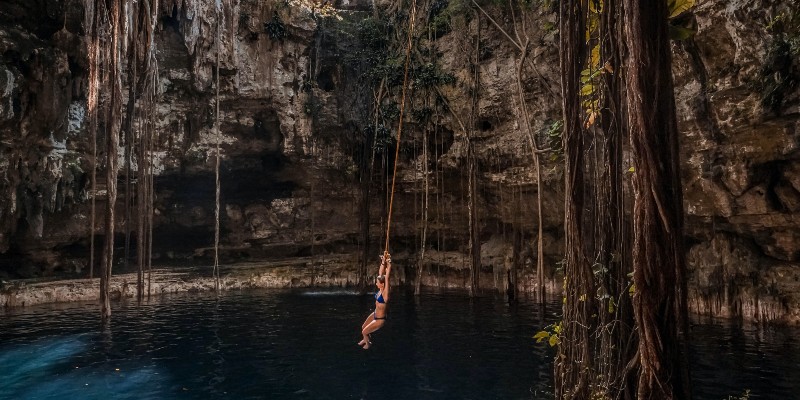 ---
3. Museo Subacuático de Arte
Somewhere you can't miss is Museo Subacuático de Arte or MUSA. This submarine festival of sights features hundreds of life-size sculptures.
The incredible structures were built to deter divers from the delicate coral reefs that surround Cancun and Isla Mujeres. Take in the majesty and craftsmanship of two sites, Punta Nizuc and Manchones.
---
4. Museo Maya
Staying with the "museum" vibe, for now, although the Museo Maya is a slightly more conventional historical attraction. If, after exploring Chichen Itza, you're desperate to learn more about the Mayans, then this is the place to be.
Set out over 80 hectares Museo Maya also includes the ruins of San Miguelito. An ancient civilisation that includes everything from temples to humble Mayan homes. Wander exhibits, showcasing relics, tools, and ancient skeletons.
---
5. Walk the Hotel Zone
Cancun is split into two areas, Downtown and the bustling Hotel Zone. You might be thinking that the Hotel Zone is just a collection of high-end resorts, bars, and restaurants.
While that is semi-correct, Kukulcán Boulevard stretches the length of the strip and offers a beautiful walk through manicured grounds. White-sand beaches also line the walkway, so wherever you look you'll be treated to magical vistas.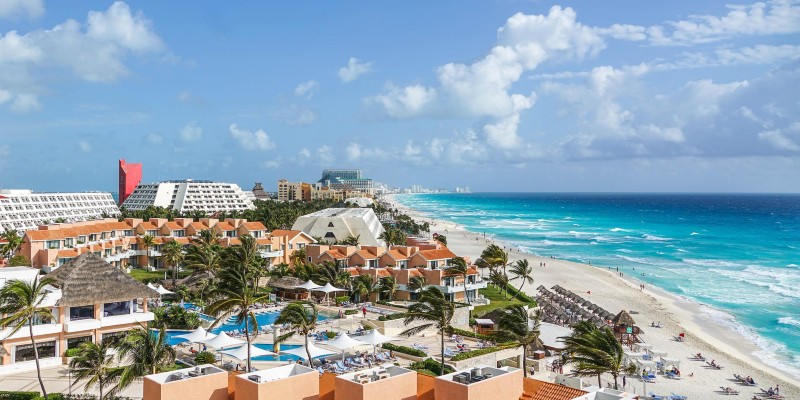 ---
6. Discover Downtown Cancun
On the flip side to the Hotel Zone is the calmer Downtown area. This quaint location offers more of a look into everyday life in Cancun. The town has become a popular residential area for most families looking to make a living in the region's tourism industry.
Take some time to wander the colourful streets and explore the charming green spaces, small boutiques and delicious street food. The latter of which mainly consists of tacos, but we'll talk more about those later.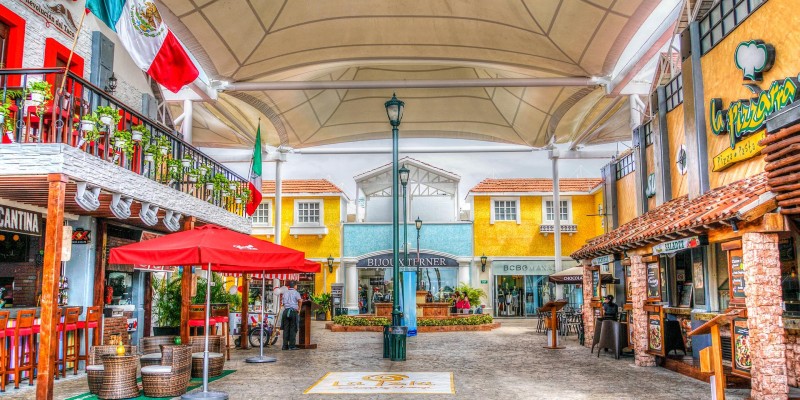 ---
7. Snorkelling experiences
As demonstrated perfectly by the Museo Subacuático de Arte, there are some wonderful things to see when you go snorkelling in Cancun.
The Great Mayan Reef is right on the region's doorstep and stretches as far as Honduras and Belize. Submarine sights along the reef ensure diving or even just glass-bottomed boat rides are some of the best things to do in Cancun.
---
8. Xplor Adventure Park
Boasting canopy-brushing ziplines, superb cenote explorations, water parks, and even ATV rides. Xplor has become one of the best adventure parks in Mexico.
The main event at the park is going whizzing through the jungle on a thrilling zipline. However, in addition to providing a shot of adrenaline, the highwires offer a completely unique perspective on the lush landscape. But there's also nothing wrong with standing with the bags.
---
9. Cancun Scenic Tower
On the other hand, if you want to get those lofty views, but you don't like the idea of zipping through the trees, the Cancun Scenic Tower is the perfect compromise.
Ride up to the summit of this 100m-high rotating tower. Once at the top, take in panoramic views of the Hotel Zone and wider Caribbean coastline.
---
10. Shop 'til You Drop at Mercado 28
Walking around the 600 stalls in this sprawling marketplace is easily one of the best things to do in Cancun. If you're something of a shopaholic Mercado 28 is great for getting out and exploring more of Mexican artistic culture.
The stalls here are bulging with authentic delights, as well as delicious street food, vibrant clothing, and even tour operators.
---
11. Coco Bongos
Another popular element of holidaying here is the nightlife in Cancun. Destinations like Coco Bongos and Señor Frogs are the most notorious nightspots. Both are located in the Hotel Zone and offer vibrant nights out if you're looking for the chance to blow off some steam.
While the former boasts live shows with acrobats and bands, the latter sees yard glasses filled with boozy concoctions with plenty of group dancing and singing.
---
12. Visit Isla Mujeres
Just a short ferry ride from Cancun lies all the amazing things to do in Playa Mujeres. The ferry from the Hotel Zone takes you straight to the calmer fishing village surroundings of Isla Mujeres.
Once there you can revel in the more tranquil vibe of the region. Take the chance to rent a golf buggy and drive around the island. You might also like to explore more Mayan ruins here or sample some of the incredible submarine activities.
With so much to do, you may want to stay for a couple of days or even base your whole break here. If so, check out our rundown of Planet Hollywood Resort. It's the perfect spot for making the most of incredible Isla Mujeres.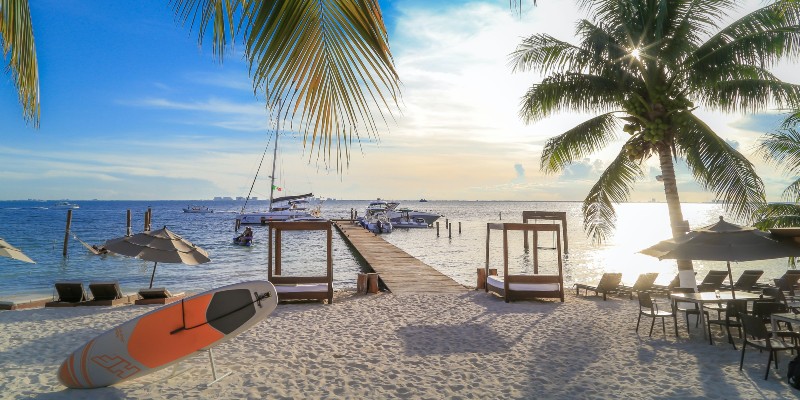 ---

---
13. Explore Las Coloradas
Take the chance to rent a car and head off on the 3-hour journey from Cancun to Las Coloradas.
Another charming fishing village away from the hubbub of the Hotel Zone, Las Coloradas has a surprising natural quirk though.
Here you can find beautiful bright pink lakes. The vibrant water gets its unusual hue from the red plankton and shrimp which thrive here. With a range of unique wildlife wandering around the lakes, Las Coloradas is definitely worth a day out.
---
14. Experience a Lucha Libre Show
Get the opportunity to sample a quintessentially Mexican pastime. In these elaborate shows, two elaborately-clad performers (one goodie, one baddie) employ a mix of wrestling, acrobatics, and theatrical maneuvers to best each other.
Lucha Libre shows are commonplace in the Downtown area of Cancun. For about a tenner you'll be treated to dinner and a show. It's definitely a memorable alternative to your resort evening meal.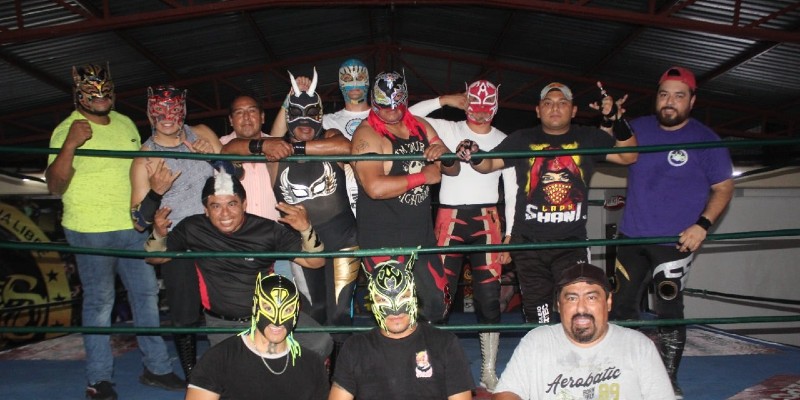 ---
15. Baby Sea Turtles
Time your trip right and you may be able to ensure the safe crossing of baby turtles from the sand to the surf.
Between July and December, tiny loggerhead, green, and hawksbill sea turtles can be seen making their way to the safety of the sea at sunrise.
Many resorts in the Hotel Zone offer the chance to get involved in some conservation work with the turtles.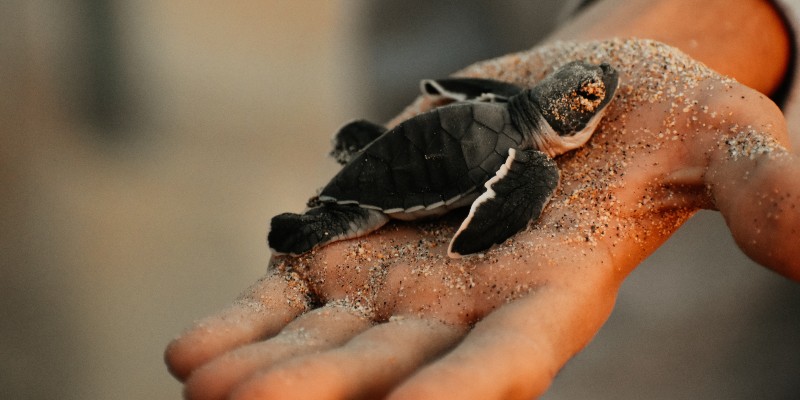 ---
16. Nichupte Lagoon
If that interaction with the turtles has got you yearning for more natural adventures in Cancun, then Nichupte Lagoon has you covered.
A huge body of water, fed by 5 other lagoons, Nichupte is a sheltered area where natural fresh water and saltwater from the sea meet.
This calming space is perfect for exploring on a kayaking tour. Approaching via the water is also a unique and serene way to immerse yourself in all the incredible nature.
---
17. Visit Tulum
If locations like Chichen Itza and Museo Maya haven't completely scratched your ancient ruins itch, then Tulum definitely will.
Perched dramatically on the side of a sea-facing cliff, seeing the ruins is one of the best things to do in Tulum. Whether you're marvelling at the ancient architecture or the incredible view, it's certainly a beautiful way to spend a day.
Elsewhere, Tulum also offers a vibrant Downtown area, as well as magical beaches, the thrilling Xel-Ha adventure park, and even more ecotourism activities to bring you closer to nature.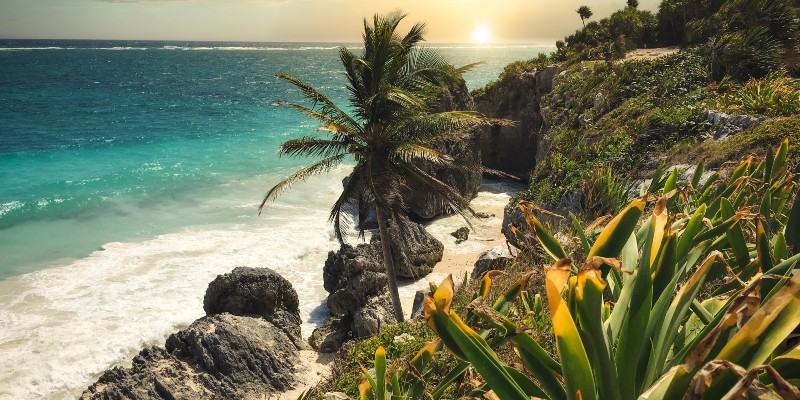 ---
Check out Occidental by Xcaret to be within a zipline's length of Xel Ha and other amazing adventure parks
---
18. Visit Valladolid
For an alternatively paced day trip, you might want to pile back into your trusty rental car and make the two-and-a-half-hour journey to Valladolid.
This charming town is a world away from the bright lights and tourism of the Hotel Zone. Proudly showcasing its Spanish heritage while adding a Yucatan flavour, Valladolid offers quaint cobbled squares with local shops, bars, and restaurants.
The majestic Cathedral of San Servacio o Gervasio is the main architectural event in the town and well worth a closer look.
---
19. Try a Mexican Taco Tour
A food tour in Cancun is always a good idea. But a taco tour in Downtown is an even better one.
Remember earlier when we said there were delicious taco stands in the Downtown area?
Well, along the Avenidas Tulum is where you'll find some of the very best. Jump on an organised tour to chow down at some of the best locations along the way.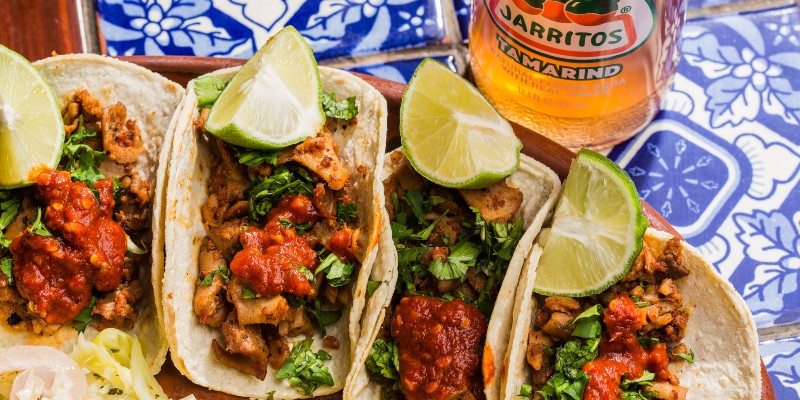 ---
20. Experience Xoximilco
If you came all this way to experience some culture in Cancun, then Xoximilco is as authentic as it gets.
Essentially a more traditional version of a party boat. You step aboard a Mexican gondola before being serenaded with traditional music, drinks and dancing.
All this is happening while you cruise along the waterways of the Mexican jungle.
---
21. Have a Temazcal
One thing to do in Cancun, before you return home, is definitely a Temazcal. This traditional purification ceremony sees a shaman detox your body through temperature changes and soothing herbs.
Completed in the dark you'll enter a hut where volcanic rocks have been heated and water poured on them to create steam. Aromas of fresh herbs fill the environment. Meanwhile, the temperature in the hut is increased and lowered throughout.
The ceremony ends with a dip in cooling water and a refreshing fruit plate. You'll emerge feeling completely renewed.
---
22. El Meco Ruins
Back where we started – at some ancients ruins. Except, this time, they're much less busy. If you prefer to explore the antiquated sites of Cancun without the hoards of tourists then El Meco is perfect.
---
Where to Stay?
The other issue with choosing to stay in a vibrant place like Cancun is picking the perfect resort for you out of a whole Hotel Zone.
Although, if you know what you're looking for then check out our range of Cancun resorts now.
On the other hand, if you're still understandably undecided, then we've brought together 4 of the best all-inclusive resorts in Cancun. Both us and TripAdvisor agree these four hotels are the bee's knees.