About the hotel
All-inclusive adults-only escapes get a personalised twist at the Boutique Mangos Jamaica. Located in the coastal village of Coopers Pen on the North-West coast of Jamaica, you're in a superb location for exploring Ocho Rios and the surrounding areas - assuming you ever want to leave the hotel. Charismatic staff create "Naturally Jamaican" experiences, where the feel-good Jamaican philosophy is delivered alongside Jamaican cuisine, Jamaican culture and a one-of-a-kind Jamaican seafront. Taste the delights of the Jerk Kitchen, release your worries in the One Love Spa, and walk hand-in-hand on the soft white sand of the beach. Mangos Jamaica has recently undergone a major refurbishment to add a wonderfully modern edge to its quintessentially Jamaican atmosphere, marrying spacious traditional wooden décor with 21st Century TV, bathroom and internet facilities. Intimate Caribbean holidays rarely achieve the welcoming authenticity of Mangos Jamaica.
Excellent on-site jerk cuisine at the Jerk Kitchen
Beautiful location in the coastal village of Coopers Pen, near Ocho Rios
Famed for its "Naturally Jamaican" philosophy drawing from local culture
At a glance
Couples
Accommodation
Mangos Jamaica Boutique Beach Resort invites you to relax, cocktail in hand, as you overlook a soft white-sand beach or the vibrant tropical gardens. There are 3 room categories on offer, each incorporating modern comforts:
Air Conditioning
Flat-screen TV
Cable TV channels
Wake-up service
Bath or Shower
Linen
Outdoor furniture
Clothes rack
Towels
Wardrobe
Sea view
Bathroom
Telephone
Hairdryer
Safety deposit box
Tea and Coffee Maker
Minibar
Shower
Seating Area
Free toiletries
Toilet
Iron
Balcony
Desk
Interconnected rooms available
Superior Beachfront King
These fine accommodations are the most spacious at Mangos Jamaica, complemented by a wonderful location directly on the beach.
Deluxe Pool King
Enjoy your morning coffee with a calming pool view from your balcony.
Deluxe Garden King
Enjoy a relaxing holiday just steps away from the glorious Caribbean sea.
Dining
Mangos Jamaica Boutique Beach Resort gives you a genuine taste of the island, drawing from vibrant culinary traditions to create fabulous meals across a variety of cooking styles.
Elements
Breakfast and dinner can be savoured at Elements, serving a robust mixture of local specialities and international dishes. You can also partake in themed evenings, adding a little culinary excitement to round off your day.
Bamboo
Enjoy quintessentially Caribbean dishes beside the ocean, freshly prepared from the finest ingredients. Open 3 evenings per week from 18:30 -" 21:30.
Café Cantina
Discover quaint Italian bistro cuisine with full-bodied Mediterranean flavours, including classic pizza and pasta dishes. Open 3 evenings per week from 18:30 -" 21:30.
Jerk Kitchen
Jerk cuisine is the essential taste of Jamaica, and the Jerk Kitchen at Mangos Jamaica lets you watch skilled chefs prepare Jamaican specialities over an open fire.
Facilities
The all-inclusive plan at Mangos Jamaica Boutique Beach Resort places a wealth of facilities at your fingertips:
Accommodations with king beds
In-room stocked minibar
In-room coffee and tea maker
Unlimited use of recreational facilities
Breakfast, lunch and dinner daily, including casual beach dining, a jerk grill and elegant evenings
All beer, local and branded bar drinks, sodas and more
Wine with lunch and dinner
Non motorised water sports including snorkelling and kayaking (coming soon)
Tennis, with professional instruction available
Fitness centre
Games room with pool table, ping pong and board games
Evening entertainment
Beach and pool towels
Activities and entertainment
Complimentary WiFi throughout the resort
Taxes and gratuities
Leisure
Mangos Jamaica Boutique Beach Resort occupies an excellent location for island adventures and classic fly-and-flop escapes.
Gorgeous Beach
Fine white sands stretch the entire length of the resort, opening up a tranquil world of serene alcoves and characterful cabanas overlooking the Caribbean Sea. Pitch up a towel and enjoy the scenery, or strike out on a coastal adventure. You can even get involved with water sports such as snorkelling and kayaking.
One Love Spa
Find new ways to achieve balance and peace with a therapy at the One Love Spa, including beauty treatments, body wraps and massages.
Local Attractions
Glistening Waters Restaurant and Marina
Good Hope Pottery and Gallery
Trelawny Parish Church
Riverside Baptist Church
Falmouth Seventh-day Adventist Church
Miss Martha's Jerk Centre
Margaritaville Falmouth
Leroy's Beach Bar
Dunn's River Falls
Wedding
Mangos Jamaica Boutique Beach Resort makes your special day carefree and full of joy, offering dedicated wedding planning services to help your day come together quickly and seamlessly. They'll take care of everything, from the flowers to the photography, so you can settle into your new life together in one of the most beautiful places on Earth and enjoy the romance of a Caribbean wedding. Contact us for more information about weddings at Mangos Jamaica.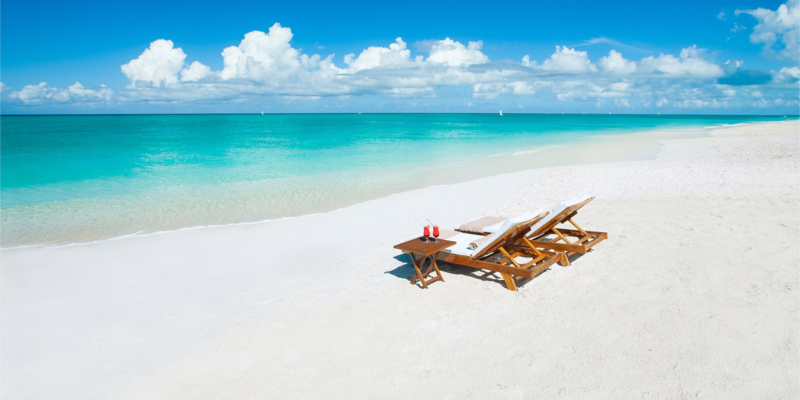 Top 5 Caribbean Destinations to Visit in 2017
Temperatures have dipped below freezing in the motherland, which can only mean one thing: it's time to think about jetting off to a tropical paradise. The Caribbean is a gold mine of beauty, solitude, and adventure, making it an all-round winner with us Brits. This exclusive guide will introduce you or further acquaint you with some of the Caribbean's best-hidden gems that you need to discover this year to splice a little sunshine into your 2017.
Read now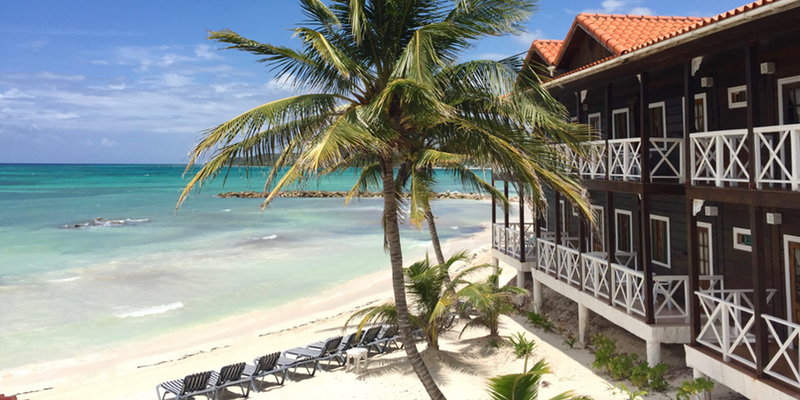 Mangos Jamaica: Redefining Boutique Holidays in the Caribbean
When it comes to Caribbean Holidays, it's not necessarily the biggest, flashiest hotels that produce the best holidays. In fact, the opposite is more commonly the rule. It's those intimate hidden gems tucked away in the exotic corners of the world that produce our favourite holiday memories. Mangos Jamaica Boutique Beach Resort is one such place. Neatly nestled on a beachfront in the coastal villa of Coopers Pen in North-Western Jamaica, Mangos Jamaica has recently undergone an extensive refurbishment to provide intimate holidays for discerning holidaymakers.
Read now